ActiveWins Affiliates Enjoy EGR Operator Awards Success
30/11/2016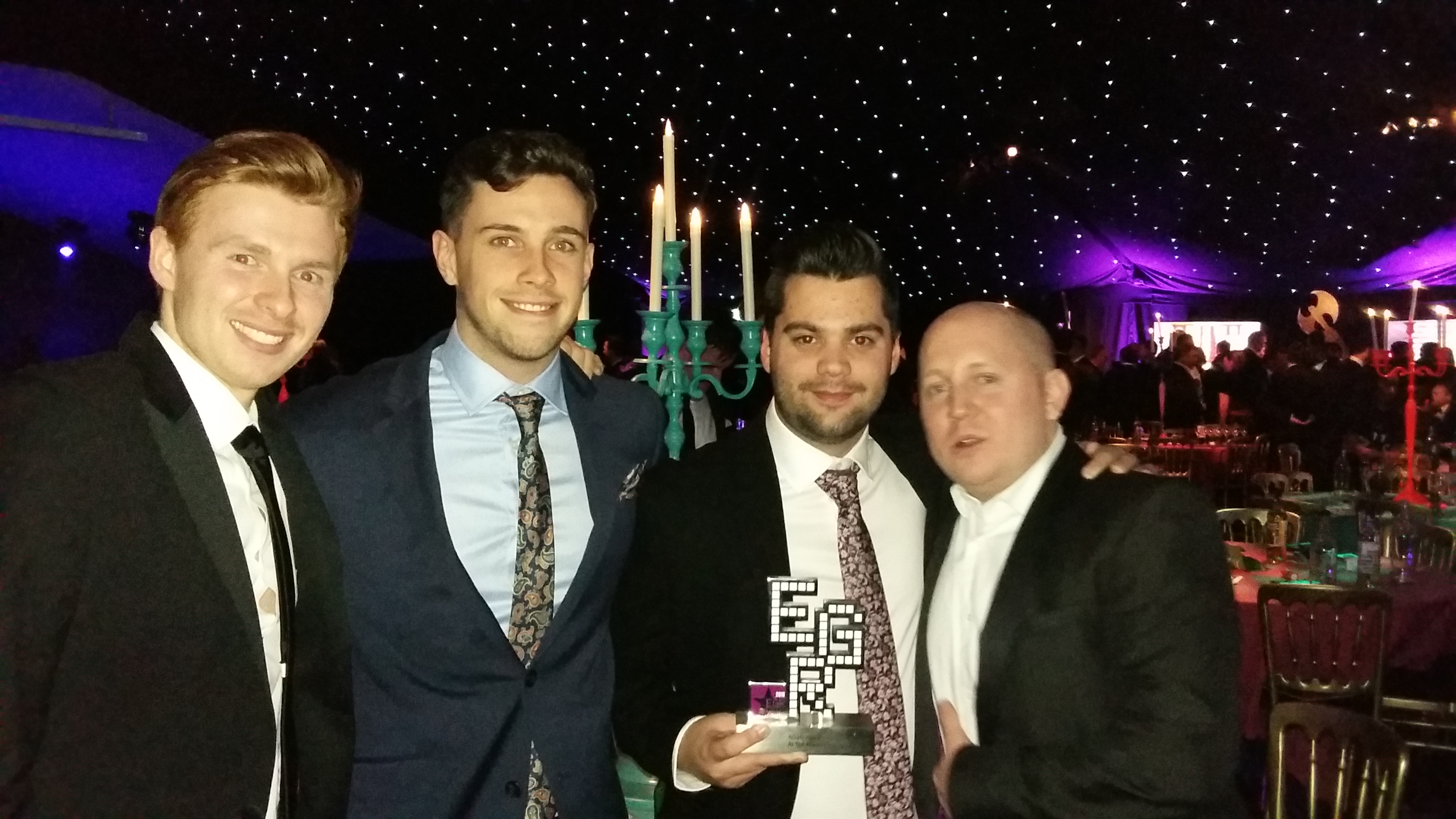 The 2016 EGR Operator Awards proved to be a fruitful evening for the ActiveWins program, which saw some of its top affiliates pick up prizes across a range of categories.
Now in its 12th year, the EGR awards recognise the industry leaders in online gaming.
Held on Monday 28 November 2016, and hosted by comedian Jason Manford, the awards attracted 700 gaming industry professionals to The Artillery Garden at the HAC in London.
At The Races, Oddschecker, RakeTech, and WhichBingo were all winners on the night.
Joe Andrews, Commercial Manager of At The Races, said:  "To be shortlisted for two awards was great, but to win one is fantastic. We'll continue to grow and innovate to ensure we're shortlisted again next year. Thanks to ActiveWins and all our partners."
At The Races beat fellow ActiveWins' affiliate Oddschecker to take the prize. However, Oddschecker won Affiliate of the Year, which At The Races were also in the running for.
Eliot Jacob, Affiliate Team Leader at ActiveWins, said: "It was brilliant to see so many of our top affiliates nominated. The fact that we had more than one affiliate going head-to-head shows the caliber of the companies we work with.
"At The Races took Best Sports Affiliate, which is well-deserved as they have consistently demonstrated over several years that they are one of the best in the business. Oddschecker has a broader focus and continue to be outstanding. In both cases, it is a pleasure to be part of their teams and share in their success."
Anthony Haynes, Commercial Executive at Oddschecker, said: "We were delighted to regain our Affiliate of the Year title, especially considering the fierce level of competition we were up against. The arena of affiliation is constantly growing and changing as the industry branches into new and exciting spheres, and we're determined to be at the forefront of these developments. We've enjoyed a record breaking year and vastly expanded our offering.
"This award recognises a massive company-wide effort, as Oddschecker now collaborates with more operators than ever before. Obviously, a huge debt of gratitude must go to all of our partners – we are extremely thankful for their tireless efforts and look forward to continuing our fruitful relationships."
The Best Bingo Affiliate Award has gone to long-time friends and partners of ActiveWins, WhichBingo.
Commercial Director Simon Jones said: "This is the second year running we've won Best Bingo Affiliate, and it's a testament to the whole team for their continued efforts. We continually prove our innovation and progress to the industry, and with this award, we've become the most awarded bingo affiliate portal in the UK."
Last but certainly not least, another ActiveWins' affiliate, RakeTech, won Best Casino Affiliate.
MD Warren Jacobs said: "If our affiliates aren't excelling, then neither are we. ActiveWins are delighted that so many of our affiliate partners received recognition for the superb work they do."
Back