BSA Boosters: Assault on the Salt 2018
18/08/2016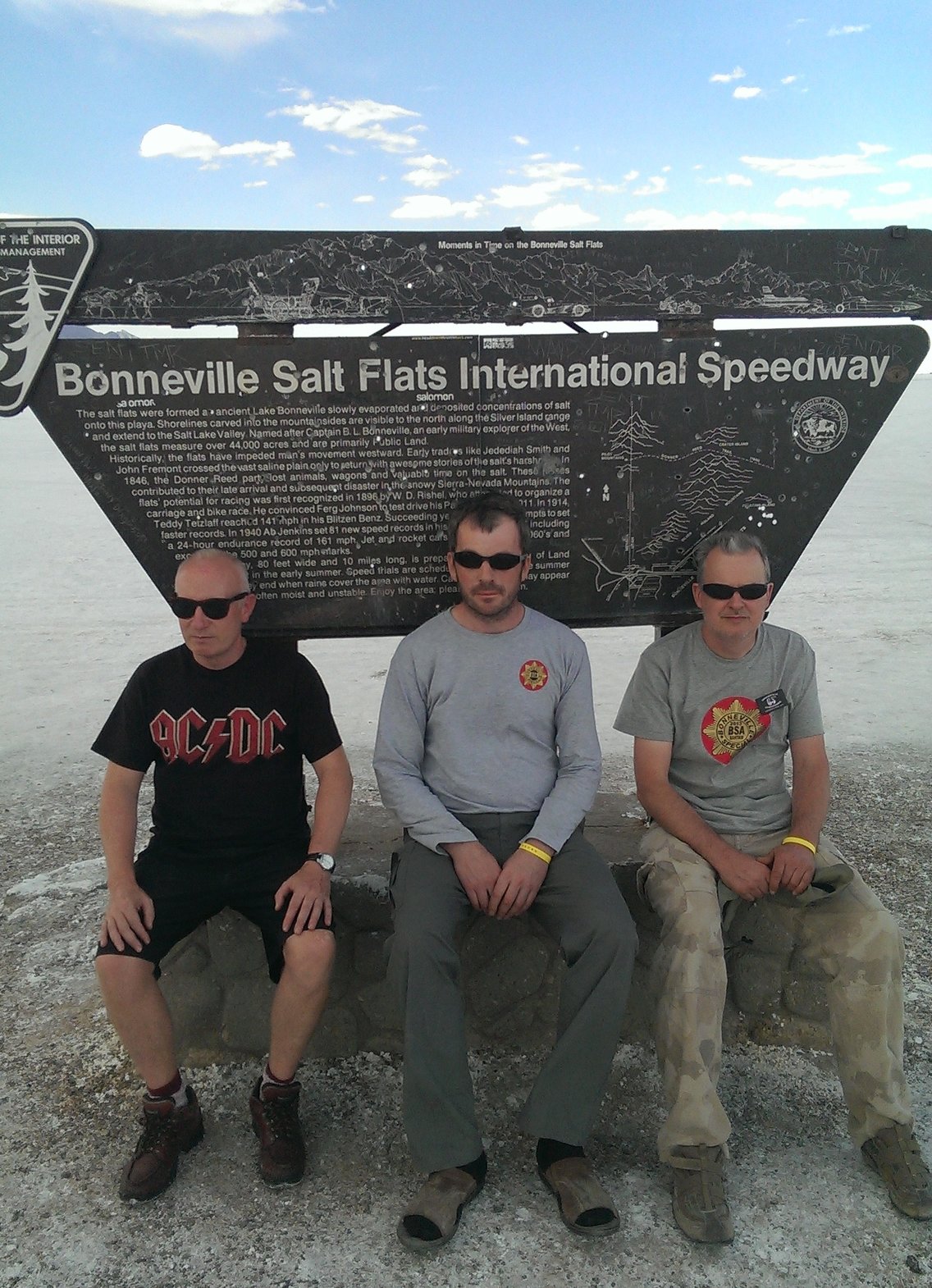 The BSA Boosters might live life in the fast-lane, but that doesn't mean they get an easy ride. Their record-breaking exploits require a lot of patience and diligent planning. Work can begin months, or even years, ahead of a particular race. With this in mind, rider Karl Meredith popped into the ActiveWin offices recently to share the team's exciting plans for the future and give us a sneaky peek at the incredible new bike designs.
Following on from their record-smashing success at Pendine Sands in the spring, Karl, fellow rider Stephen Roberts, and their dedicated team, have certainly not been idle. Working on ever more aerodynamic designs for their ActiveWins-branded bikes, visiting vintage motor shows and planning for the next big race is all in a day's work for these champion speedsters.
Karl said: "Pendine was fantastic, the weather wasn't great, so we didn't get many runs, but that just made us even more pleased to break two more records.
"As an event, it's getting bigger too. It's one of only about three or four places across the globe where world records are set. Being a Wales-based team, we're very proud to be able to break records so close to home.
"When the new bikes are ready, hopefully next year, we're looking forward to racing on home turf again and testing them out."
More recently, the team enjoyed a weekend at Stanford Hall in Leicestershire for 'The Taverners' famous Founders Day celebration of vintage bikes.
Karl explained: "The Taverner's Founders Day has been running for about 50 years, and they're serious about bikes, so it was really nice to be invited. We're always looking for sponsorship so any opportunity to get our names out there, and meet fellow bike-nuts is great."
Currently, the focus is on streamlining the two bikes even further, complying with the 'partially streamlined' guidelines of the bikes' current classification, whilst enhancing their speed and performance.
Karl said: "We're looking at developing new bikes with bigger engines, something like a Jawa, which is the correct vintage for a 1955 bike, but offers more power – we could probably break the 125mph barrier."
The ultimate goal is to solidify their position in the land speed records hall of fame, by beating not only their own records, but those currently held by others.
What better place than Utah? Home of the Bonneville Salt Flats - the fastest natural racetrack in the world.
Stretching some 30,000 acres near the Utah-Nevada border, the Bonneville Salt Flats has been the place to go for land speed glory since the first race in 1896.
Karl said: "This race has been going for decades, but the last few years the rain has been so bad that it's been called off. We need everything to go our way so it goes ahead and the bikes are ready. Realistically we're looking at 2018 when, hopefully, everything will fall into place."
In the meantime the hard work continues. Aside from tweaking the bike designs, and searching for parts, the Boosters are always on the hunt for a new race, and could be heading down under if Utah doesn't pan out.
Karl said: "Australia is another possibility, it all depends on where we get invited to, and whether we can make it work with our schedules."
Australia has Lake Gairdner in the South, a salt lake in the outback which is big enough to be seen from space, and hosts an annual Speed Week, from late February to early March.
One thing's for sure, whatever they do next, the BSA Boosters will do it full throttle.
Back