Bare Knuckle Fighting Championship – Barbarism Over Entertainment
12/06/2019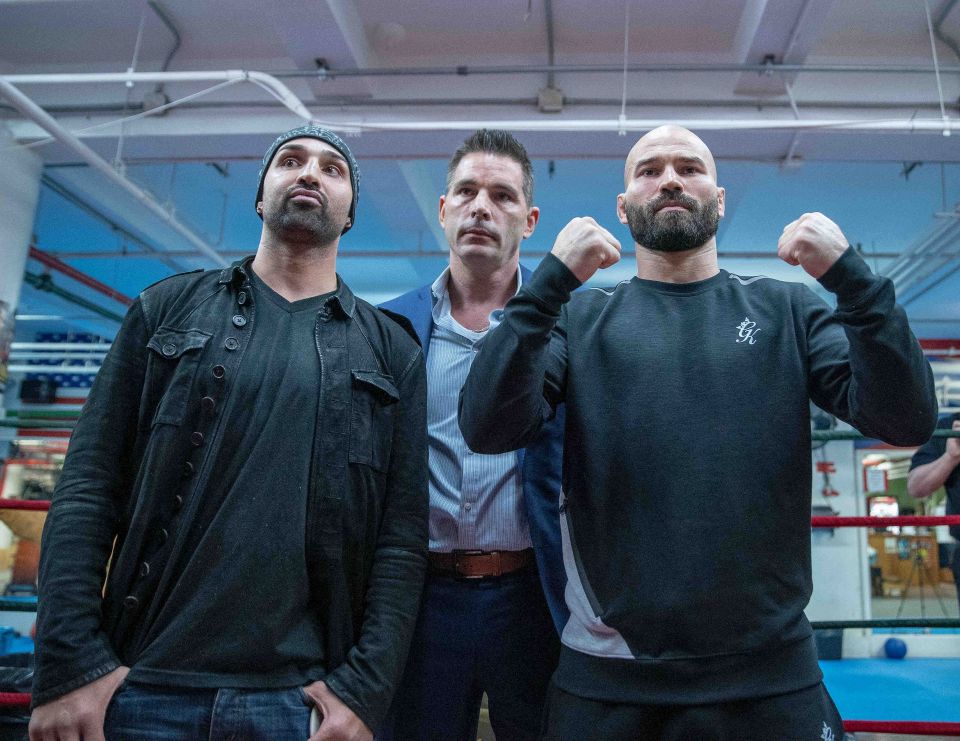 As human beings, competition is in our nature. Regardless of the playing field or scenario, the goal of winning is something that drives each and every one of us as an individual. It is this factor that makes combat sports such a popular event worldwide.
Two people going head to head in a gruelling, physical and mental battle, to determine which one is strongest. There is a feeling of animalistic behaviour to such actions, but the rules and regulations involved with sports like the UFC, wrestling, boxing etc, establish a barrier between entertainment and barbarism.
The latter term is a significant one. We watch people fight, but in a controlled environment that possesses certain safety procedures. Gloves are the prominent example of such protocols, which is why many are struggling to warm towards the new brutal watching that is the Bare Knuckle Fighting Championship.
What is the BKFC?
The Bare Knuckle Fighting Championship is the first promotion since 1889 to hold an official state-sanctioned and commissioned bare-knuckle event in America. Founded in just April 2018, their first event took place last June in Wyoming.
There have been five events since, with their latest bout headlining a fight between Artem Lobov and Jason Knight attracting attention across social media. The two former UFC fighters came to blows in Mississippi, where spectators endured a punishing five-round matchup between both men.
Two minutes is the set round time, but the number of rounds can differ depending on each event. Held in the 'Squared Circle', both fighters must start the fight with their front foot on the scratch line, which is located in the centre of the ring. When the bell rings, it is essentially just a boxing match without the gloves.
Paulie Malignaggi vs Artem Lobov
Much media attention is beginning to increase around the BKFC, primarily because of the scheduled clash between Paulie Malignaggi and Artem Lobov. The fight has been sanctioned for June 22nd, but the official website does not state a specific venue. That being said, tickets still range from around $50 and upwards.
Malignaggi is the more familiar name with fighting fans, having held the IBF junior and WBA welterweight belts in boxing. The American has a professional record of 44-8 and fought the likes of Miguel Cotto, Ricky Hatton and Danny Garcia during his career. Known for his quick hands and head movement, he comes in as the heavy favourite at 1/3.
Lobov will only be known with fellow UFC spectators, but his record of 2 wins and 5 losses in the organisation isn't the prettiest picture. Before the UFC, the Russian Hammer featured in a variety of MMA competitions, winning 11 and losing 10. Despite not having the most impressive record, his affiliation with Conor Mcgregor has led Lobov into becoming a small cult hero with fans. 
Bad Blood Between The Two
So, why is the clash between an ex-boxer and former UFC fighter gaining so much attention?
Well, like many sporting events in the modern era, a bit of controversy and a few wild antics have caused a stir on social media. The first major altercation came from Malignaggi (unsurprisingly) when he slapped Lobov at a Bare Knuckle FC media day. Both men had to be separated and the shared footage planted the seed of excitement for fans online.
Things have, however, since spiralled out of control. In the official press conference, there was nothing showman like about the Magic Man's antics on stage, in which he spat at Lobov. Again, cue a bodyguard scuffle in between both the fighters.
On camera, Malignaggi has not exactly been sympathetic about his disgusting actions. Instead, the former boxer has gone one further and threatened to 'spit on his mother.' Stay classy Paulie, you're really coming off well with these promotional techniques.
Making it Mainstream?
Despite the distasteful antics of Malignaggi, his behaviour is technically working. More people are talking about the upcoming event and subsequently, the image of BKFC has begun to spread. The fight is only available via PPV and such controversy is likely draw in a few more buyers.
However, in the words of Brendan Schaub, it is getting a bit silly. A simplistic way of putting it, but it is the truth. We aren't so sure that this is helping benefit the brand of bare-knuckle fighting and if anything, it is only raising more concerns about the 'barbaric nature' of the events.
When fans tune into the UFC for example, we know that there is an element of control with the fighting. Their padded gloves don't remove the threat of serious injuries, but they are designed to help prevent them. In BKFC, how many hands and facial bones will be ruined in the process? Just take a look at the images of Knight and Lobov in the aftermath of their clash.
The nature of street fighting is watched by many online on YouTube, but is making the step into the mainstream media a bridge too far? We can't see it escalating onto a global stage by any means.
Fight Analysis and Bare Knuckle Fighting Odds
If the BKFC odds are anything to go by, this should be a routine victory for Malignaggi. Being a boxer, his footwork and movement should be too much for Lobov to handle. The American has the longer reach and he will aim to pick apart his opponent with those swift jabs.
Lobov will enter the ring as the clear underdog, but his resilience should not be underestimated. Amongst all of his MMA losses, he was only beaten via TKO once. Not to mention that he has already experienced a bit of BKFC action and at 2/1, some punters will fancy the outsider's chance.
The Russian is a difficult man to put down and Malignaggi will need to hit with significant power, a factor that we rarely witnessed during his boxing career. Magic Man will land more strikes, but this fight comes down to who hits harder. On points, we would fancy the ex-boxer to prevail. However, this might just be Lobov's ideal territory.    
Back