Benefits of Being an Affiliate in 2019
06/02/2019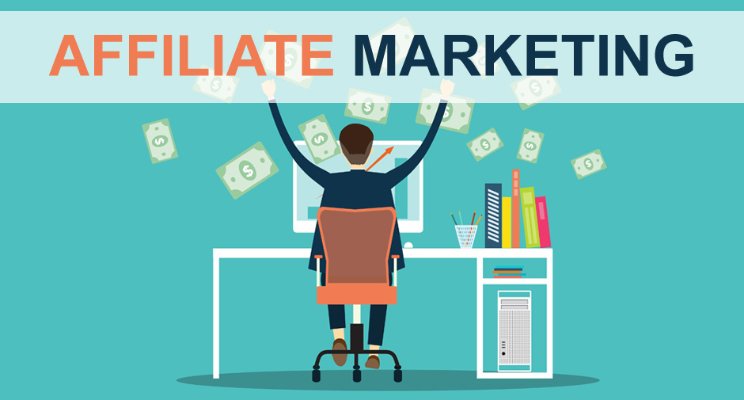 We've all been there.
That dreaded Monday morning commute to work. Sat in traffic or squashed onto a packed train, wondering if there is a better way to earn a living than this.
Allow us to introduce to you to our very own affiliate marketing programme, created by ActiveWin specifically for casino and sportsbook webmasters.
As a concept, there are numerous benefits of being an affiliate, the main one being that you can make money at any time, from anywhere in the world. Yes, even while you're sleeping!
Before we move into further detail of the pros involved, allow us to explain how it all works.
How to Become an Influencer Affiliate
Long before 'influencer marketing' became a buzzword, it was simply called affiliate marketing.
For anyone that wields influence online, becoming a part of an affiliate network allows bloggers and website owners to boost their income by earning commission from converting traffic from their website to an external brand, based on their content appealing to a certain audience. Fashion and lifestyle influencers may be trendy now, but sportsbook and casino sites have been at it for years.
A blogger can simply place a link, banner or button within a post that leads visitors of their page to that of the product that they are affiliated with. Hence, the name 'affiliate' was coined.
They can also publish unique URLs on their social media pages, which can be a useful resource for those with a strong following in a specific field.
Online Casino Affiliates
Quite often, online gaming affiliates are players themselves. They tend to have experience at various online casinos and host blogs where they share their opinions and reviews on games.
By providing accurate and informative opinions on the vast number of online casinos available, affiliates gain trust among players and manage to attract substantial numbers to their website.
Through strong SEO rankings, posting in online forums and link building, the best online casino affiliates can position themselves high in search engines and begin making money through referring traffic to operators.
Becoming an Affiliate: The Benefits
There are numerous benefits of being an affiliate. The main one, undoubtedly, is the ability to maximise earning potential through website visitors at little or no extra cost to yourself.
Quite literally, all you need to become an affiliate is a website with some space to publish a banner or button. Some people even manage to earn significant income off the back of a strong social media following. As mentioned, an occasional targeted tweet with a specific URL can drive traffic to a business or brand.
Most affiliate programmes, including ours at ActiveWins, are free to join. With that in mind, what have you got to lose?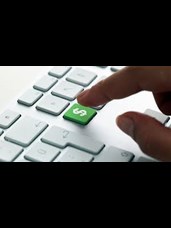 The versatility of becoming an affiliate is a huge attraction, since you can determine the hours that you put into it and the number of posts that you publish, but also in the staggering variety of products that you can promote.
That's right, you can pretty much find an affiliate programme for every product under the sun. Don't believe us, check out The Best Bird Food affiliate programme.
While that may be an extreme example, the point remains that almost any product imaginable will have an affiliate programme.
If you own a personal blog or have a strong social media following, we'd advise that you give this some serious thought.
Becoming a Sports Betting Affiliate
There is no denying it, sport is one of the most powerful industries around. Through hundreds of role models, iconic teams and memorable moments, almost everyone on the planet has been directly impacted by sport at one point or another.
Betting on sport has become increasingly popular in recent years. With an array of markets to bet on and sophisticated technology such as cash-out and bet builders, the industry is red-hot right now. And with the repeal of PASPA in the US, things are expected to grow even more.
The good news? You can benefit from the popularity of sports betting by becoming an affiliate.
If you don't have one already, why not create a free sports blog or put plans in place to build a strong social media following surrounding your favourite sport.
Don't worry, you're not in this alone. Take a read of our blog detailing how to become a great sport betting affiliate.
The basis? You'll want to;
Create and share high-quality content
Work with trusted providers (such as Betfred and Totesports)
Make sure imagery containing offers remain up-to-date
Create an opt-in function so that users can subscribe to regular emails from you
ActiveWins at LAC
As ever, ActiveWins will hold a strong presence at the London Affiliate Conference between 6th and 9th February.
Our team of affiliate managers will be in the capital during the biggest of the three iGB conferences building relations with new and potential partners.
The guys will be promoting a whole host of welcome offers from industry-leading online casinos such as Kerching, Bucky Bingo, Prospect Hall and, of course, Betfred.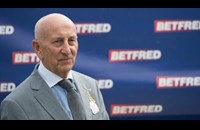 Betfred is one of the leading names in sportsbook, casino, gaming and bingo, and founder Fred Done remains as excited as ever about the affiliate business.
He said: "We want to work with affiliates. It's got a great future. Believe me, you need affiliates and we're going to keep working with them."
Interested in becoming part of our team? Great, we'd love to hear from you. Drop us an email at [email protected] or call us on 0161 672 7777.
Back