How Badly Does Jurgen Klopp Need a Trophy?
01/05/2019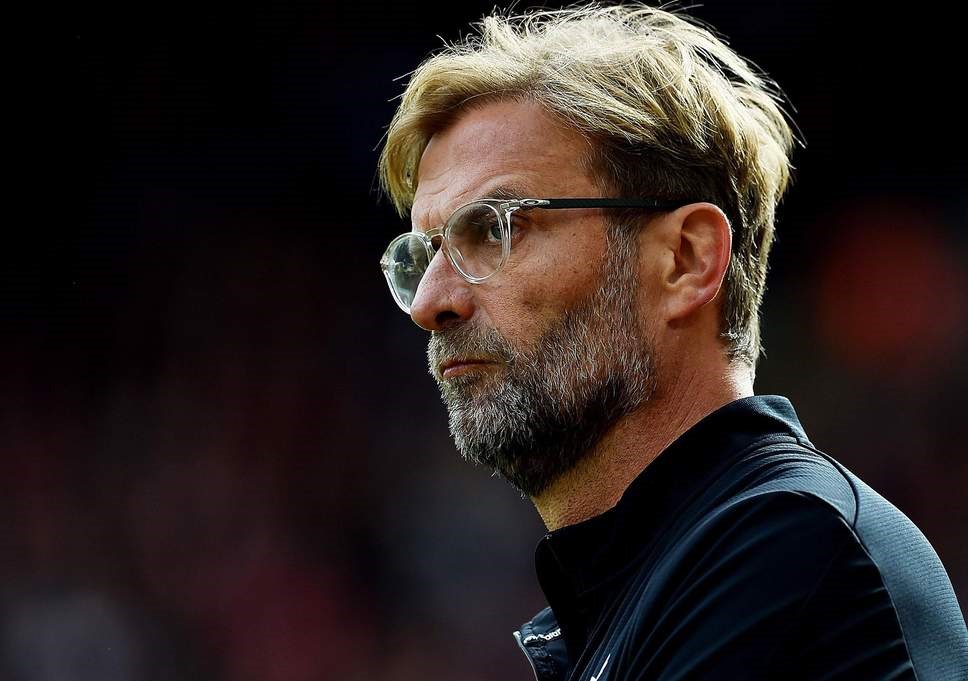 Measuring success in sport is not always an easy task, particularly in the world of football.
A lot of emphasis is put onto a club's trophy count, and rightly so. Pieces of silverware remain in the cabinet forever and there is no sweeter feeling than prevailing in a cup final. However, the game is too complex to solely judge a manager's tenure, purely on the number of awards that he wins.
Jurgen Klopp is a just example. Since arriving at Anfield, the German has won over the Liverpool faithful with his 'heavy metal football' and his reign so far can be judged as 'successful'. However, his trophy cabinet remains empty and just how long will this be deemed acceptable?
Ahead of Liverpool's highly anticipated clash with Barcelona, we spoke to www.lfctransferroom.com writer Maxi Angelo, who gave us his verdict on Klopp's reign in red, plus, just how important winning a potential trophy is this season. 
Out of ten, how would you rate Klopp's tenure so far at Liverpool?
8/10.
I think that this is a fair score, especially given the rocky state that the club found themselves in when he joined. If Manchester United, Chelsea and Arsenal think they're in trouble now, it's genuinely nothing compared to Liverpool pre-Klopp.
The biggest change since 2015 is that he's gotten the fans to believe again. His energy has brought an amazing atmosphere to both the squad and the club as a whole.
Do you think that he is targeted unfairly by rival fans? I.e. Judging his success purely on his trophy count.
To a certain degree, I do understand what rival fans mean when they say that he isn't successful until he's won a piece of silverware.
However, I think the bigger picture tends to get overlooked at times. Given the circumstances, the work that he has done since taking over is actually remarkable. The squad that he inherited was way below par and not tailored to Klopp's preferred system of playing. To reach two finals in his first year with such players was an achievement in itself.
The same can also be said about reaching the Champions League final last year, as we had a very thin squad with a flawed goalkeeper and midfield. Of course, a manager's work will be defined by silverware, but the progression of our squad has to be taken into the equation.
With all factors considered, Klopp has done a fantastic job.
If you did finish this season trophyless, how would this impact the squad and Klopp?
Honestly, I don't think it would have that much of an impact.
This season, we've proven that we are one of the best sides in Europe, and the world. It is clear that players do want to join Liverpool and the project that the manager has laid down.
I've said it multiple times – this is the first proper season where people can judge Klopp fairly. For the first time since taking over, he finally has a squad at his disposal that corresponds with his vision and needs.
Even without a trophy, we have still beaten the points record for 2nd place (at least) and also reached the semi-finals of the Champions League. There's a lot of optimism surrounding this group of players and we continue to move forward.
What is the general consensus amongst Liverpool fans – do they see Klopp being here in five years' time?
From what I see and hear, the general consensus is that the absolute majority of Reds would want Klopp to still be here in five years' time. They seem him long-term.
Not only has he progressed the squad, he simply embraces everything that is Liverpool Football Club. The culture, the city, the people. It's like we were made for him.
The only other manager that I've seen fans adore to such a degree during my lifetime is Rafa Benetiz.
Lastly, what's your prediction against Barcelona and what chances are you giving yourself at finishing this season with a trophy?
I feel positive about Barcelona. It will be a tough challenge and I don't take a win for granted though.
It's more that from what I've seen this season from our side, it gives me reason to be confident. However, Barca will undoubtedly be Liverpool's biggest test at getting their hands on the CL trophy this season.
Neither Tottenham or Ajax should be underestimated, but the Spanish champions are clearly the team to beat.
In terms of the Premier League, I'm not as assured. There is a glimmer of hope, but when the outcome isn't in your own hands, you can't be so sure that the opposition is going to slip up. Particularly with Manchester City, who could be the best team that the league has ever seen.
You can follow Maxi on Twitter here.
Barcelona vs Liverpool
Tonight's fixture is certainly gearing up to be a classic and both sets of fans have just reason to be confident. Barcelona will be on a high after just being crowned La Liga champions, whilst Liverpool will be determined to deliver Klopp at least one piece of silverware before the season finishes.
In terms of form, there isn't a lot to split the two teams. Barca are unbeaten in 12, whilst the Reds are on an even more impressive run of not losing in 19. Both teams have been scoring for fun too, with either team boasting two of the strongest attacking lines across Europe.
Picking a winner isn't easy, but Betfred have Liverpool down as the underdogs at 16/5. This can be regarded as strong value, particularly when you consider the Reds' most recent, rampant run of form. Whoever should prevail though, one thing is for sure – we are in for a treat!
Back