Fruity Burst
14/06/2017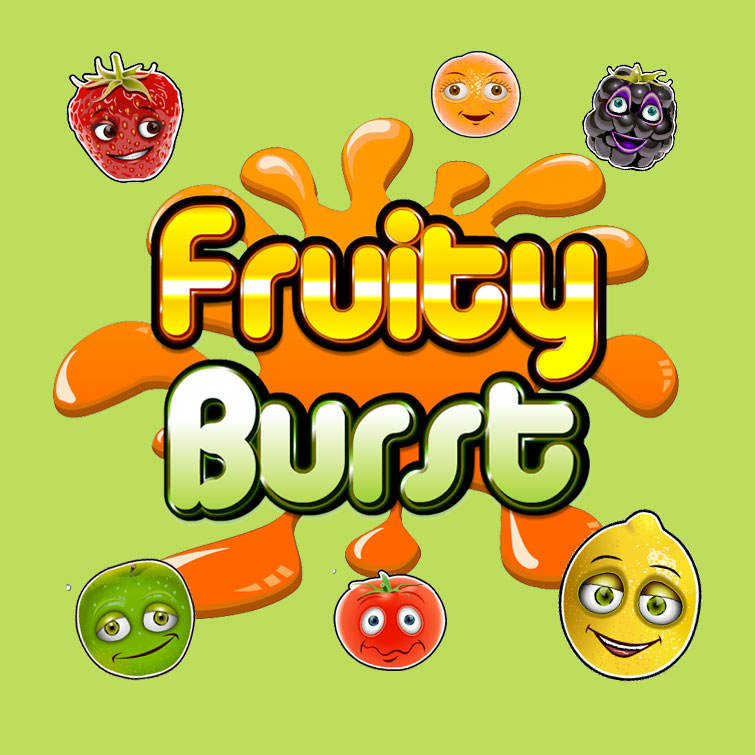 Fruity Burst is a juicy online slot with a quirky concept and attractive old-school graphics.
Brought to you by the prolific Playtech/Virtue Fusion collaboration, it is categorised with online slots but has a nice arcade game feel about it.
Harking back to the original 'fruit machines' which made up the majority of early land-based slots, Fruity Burst features fruit symbols.
Online casinos have always hosted fruit-themed slots, but Fruity Burst is a little bit different.
The six fruits featured are not the simplistic designs of yester-year though, oh no, these fruits have faces, and distinct characters.
From Cherry the tomato to Pippin the apple, every piece of fruit is an individual. As such, they all hold different values.
The game is played across a 5 x 5 grid, set against the backdrop of a green grocers.
Presiding over proceedings is a stereotypical grocer, complete with flat cap, snowy white moustache and heavy eyelids from his early mornings.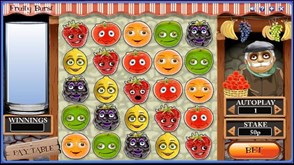 The concept is simple, match five fruity symbols across the grid in a vertical or horizontal line and you'll receive a payout.
Your winnings depend on the value of the symbol you've matched, which will then disappear to make room for more fruity characters to drop down. If you're lucky enough to create more winning combinations when this happens, the slot will pay out again, and so on until there are no more wins.
To your left you will also notice a glass filling up with fruit each time you win.
How much you stake is up to you. Play Fruity Burst slots from 20p, or bet £10. You can also set up 50 Autoplay spins and just watch it go.
As online slots go, Fruity Burst is fairly simple, but it's got bags of charm. If you play slots online regularly you might find the lack of bells and whistles refreshing.
Plus, with an RTP of 95%, you might decide it's the pick of the bunch!
Progressive - NO                   
Bonus features - NO                                      
RTP - 95%  
Available on: 


Back