Happy Birthday Bucky Bingo
06/10/2015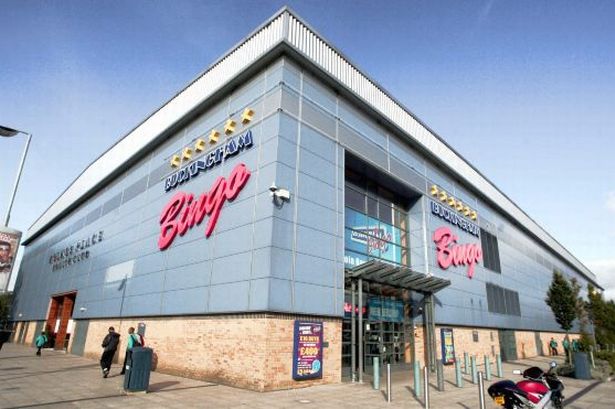 Parents are notorious when it comes to bemoaning how time flies as they watch their children grow into adults. '"It seems like just yesterday you were in nappies", they often quip.
The same can be said in business too. Recently, a photo log emerged showing Apple's transformation through the ages. In just 30 years, they have come from a geeky trio of technophiles holed up in a garage to what is now one of the biggest companies on the planet.
Having survived the demise of halls and the transition to online, Bucky Bingo has recently turned 45, and we feel like proud parents. Please join us in saying a big Happy Birthday to Bucky Bingo.
Where it all began for Bucky
Born in 1975 in our beloved city of Manchester, Bucky Bingo formerly operated under the name Buckingham Bingo Halls. As one of the elite names in the industry, Buckingham Bingo had nine locations around the country including Liverpool, Bradford and of course, Manchester.

When the world went digital, online bingo made its debut and slowly, the demand for bingo halls dropped. After all, online bingo meant users could play their favourite game from the comfort of their home while still connecting with fellow players through the wildly popular chat rooms. To illustrate this trend, a study carried out in 2008 indicated that just 50,000 people in the UK played online bingo; today that figure has risen to a staggering 3,000,000.

Bucky Bingo, meet ActiveWin
ActiveWin acquired Bucky Bingo in 2014. To breathe some new life into the brand, we redesigned and relaunched the website. Working closely with premier software provider Virtue Fusion, we were able to introduce the latest games to the site along with great promotions for players.

Utilizing our expertise in Affiliate Marketing, we integrated Bucky into our ActiveWins platform. Our team work closely with affiliates to provide promotional materials and marketing tools. We now have thousands of global members signed up and are expecting this number to grow. Plus we have a dedicated team of customer service professionals to assist Bucky Bingo users with via live chat, telephone and email.

Bucky's Birthday

Despite the changes the industry has faced, Bucky Bingo remains a prominent brand, and we celebrated its ongoing success with two giant branded Millie's Cookies. Five lucky players won a special £45 bonus, and VIP players received individual Bucky cupcakes.

If you think you've got what it takes to be part of our Digital or Affiliate marketing teams, we have some job vacancies that may be of interest. Send your CV over to [email protected] or give us a call on 0161 359 3593.
Here's to the next 45 years of Bucky Bingo!
Back