Manchester United Are Back In Business
07/03/2019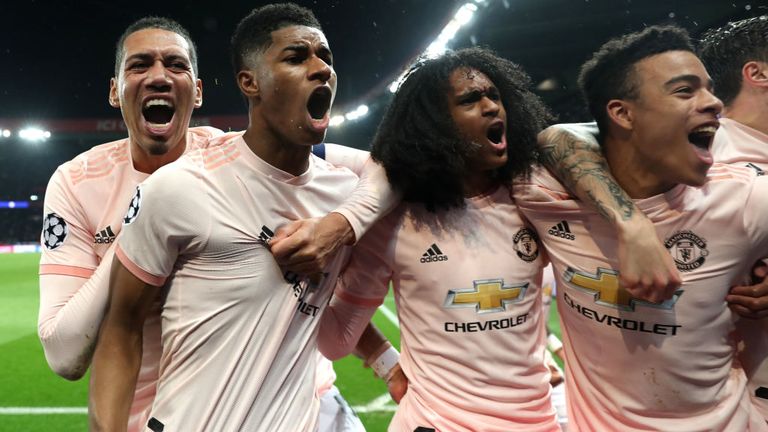 "Forget about giving him the full-time job, you may as well give him the keys to the city of Manchester" were the words of Darren Fletcher on Ole Gunnar Solskjaer as Manchester United pulled off not just one of the most memorable European comebacks of recent times, but in Champions League history.
The Red Devils arrived in Paris needing to win by two clear goals, something that a travelling side has not achieved at the Parc des Princes since April 2015. It was deemed a near impossible task, particularly with ten first team members out with injury. However, Solskjaer reiterated the message that mountains are there to be climbed and under the Norwegian's leadership, these players look determined to climb an Everest every time they take to the field.
Not usually a quiet bunch, United fans were simply lost for words when the full time whistle was blown. Marcus Rashford was the man who grabbed the winning goal, courtesy of a dubious penalty decision, not that any of the travelling reds were complaining. It was a night that will live long in the club's history books and a fixture that will be remembered for granting Solskjaer his dream job.
If You're Good Enough, You're Old Enough
When the matchday squad was announced prior to the game, it looked more like an U23 fixture, not a second leg of the Champions League knock-out stage. Boarding the plane were seven academy products, one of whom had never even tasted first-team action before flying out with the senior squad.
Much credit has to be given to Scott McTominay and Andreas Pereira, as the two players made up a midfield three against Marquinhos, Marco Verratti, Julian Draxler and Angel di Maria, four players whose combined transfer fees amount to over £100m. As Johan Cruyff famously stated though, 'I have never seen a bag of money score a goal', and although United did not pay a single penny for either of their two midfielders, they simply played for the badge and put on a diligent display.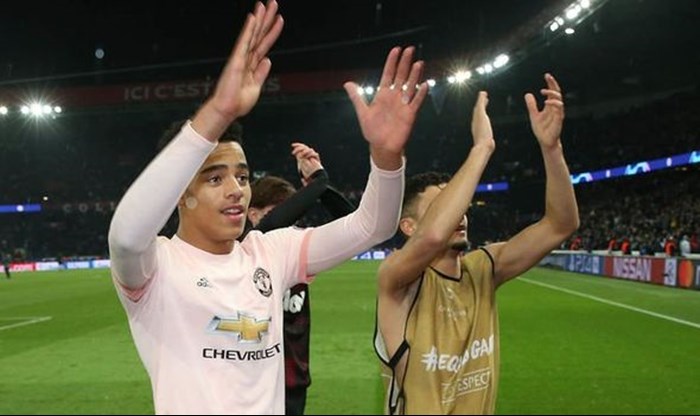 On the topic of academy products, Tahiti Chong and Mason Greenwood also featured for the Red Devils last night, two players whose date of births will make every reader of this article feel a decade older than they actually are. Both players were thrown on in the final ten minutes whilst United remained in the hunt for that match-winning goal. Despite neither prodigy being the player to write their name up in lights, they still received valuable minutes and if they didn't understand what playing for Manchester United was all about, they certainly do now.
It wasn't Chong or Greenwood who eventually grabbed the pivotal goal, that duty fell to the other academy star in Marcus Rashford. Of course, it is easy to sometimes forget that the young Englishman came through the ranks as a youth player, as he is currently one the most prolific U21 players in Europe right now. With all the pressure resting on his shoulders, Rashford confidently stuck the ball past Gianluigi Buffon and sent United through to the CL quarter-finals for the first time since 2014. What was that saying again? You never win anything with kids?
Doing It The Manchester United Way
The red side of Manchester has been bouncing ever since Solskjaer took the reigns from Jose Mourinho, and the fans haven't been singing so proudly since the days of Sir Alex Ferguson. It hasn't just been the results that have got the Red Devils finding their voices again, but the style of play on the field too.
Describing exactly what the 'United way' is isn't an easy task. There are different factors that go into this complex philosophy, but it feels like the Norwegian is delivering on all fronts. From stepping off the team bus dressed in those iconic suits, to speaking positively in all of his press conferences, it feels as though Solskjaer can do no wrong at the moment. Not once have we heard the groans and moans of 'football heritage'.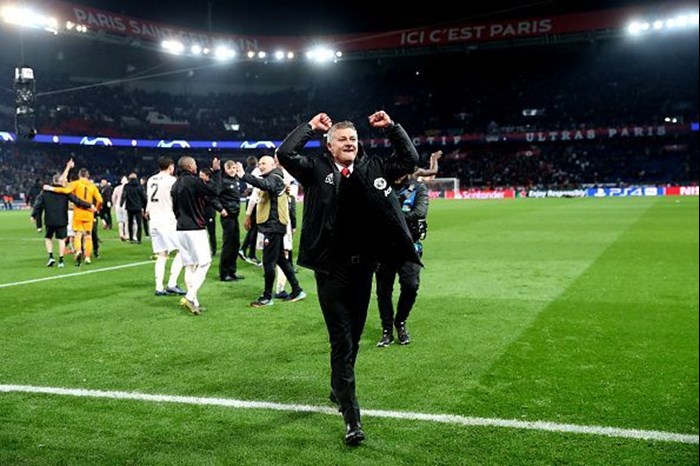 As a player, the Norwegian was known for being United's saviour on numerous occasions and now, he is having a similar sort of impact from the touchline. Under Sir Alex Ferguson's leadership, Solskjaer clearly inherited some tactical knowledge and more importantly, recognised how important values and traditions are to this football club.
Mancunians finally have a manager that they can relate to and the caretaker boss has been delivering through the 'United way', much to the joy of the supporters. Records are being smashed and it appears that there is light at the end of the tunnel in the post-Ferguson era after all. Old Trafford has that 'fortress' feel to it again, with the fans and players turning up to every single game brimming with belief. With Ole at the wheel, it feels as though the club are destined for more great things. Long may it continue. 
Back