The Top 5 Boxing Events We Could See In 2019
17/01/2019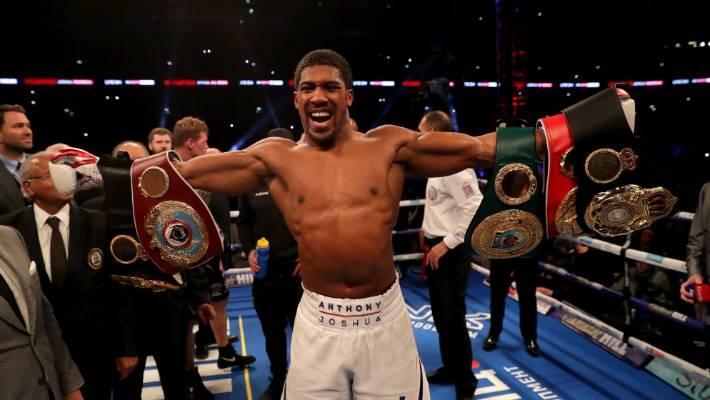 Boxing fans were treated to some emphatic clashes in 2018. Many champions prevailed, results were fiercely contested and a famous draw between two great heavyweights occurred along the way.
It was certainly a historic year for boxing though, as the sport captivated a large wealth of attention in the mainstream media through their big title clashes. Popular figures continued to put on a show for their fans and many new stars emerged to show their worth.
There were some huge PPV events and, here at Activewins, we can't wait to see what 2019 brings to the ring. See below for some of the fights that we would love to see this calendar year. Please note, only professional boxers will appear on this list - no Japanese kickboxers or UFC fighters. Sorry Floyd.
Billy Joe Saunders vs Daniel Jacobs
As fans, we may have enjoyed 2018 for the thrills and action inside the ring, but if there was one man who will want to quickly put last year behind him, it would be Billy Joe Saunders. After vacating his WBO middleweight title and encountering issues with the British Boxing Board of Control, the Englishman failed to build on an incredible 2017. So, what better way to get back on track than solidifying his position in being one of the great middleweights through a victory over Daniel Jacobs?
It would potentially be a perfect scenario for the American too, with a bout against Rob Brant not looking to be on the cards anytime soon. After dispatching Maciej Sulecki and Serhiy Derevianchenko last year, Jacobs currently stands as the IBF champion and a convincing title defence would go a long way in securing his status as the official third best in the division.
Although not the most likely fight to happen on this list, not many fans would dispute the fact that this would be a clash that would generate large volumes of interest.
Errol Spence vs Terence Crawford
We haven't had a truly gripping welterweight clash since Floyd Mayweather and Manny Pacquiao took to the ring in 2015. Fair enough, not many sporting occasions in general can compare to that super-fight, but for a division that holds so many exciting stars, fans will demand a mega welterweight bout in 2019.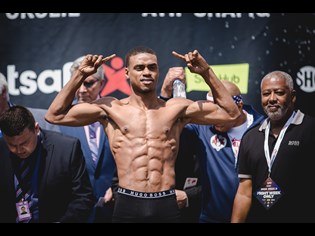 Spence has been a huge name in America since his Olympic heroics and British fans certainly became familiar with the young star after his victory over Kell Brook in 2017. The 'Truth' departed Sheffield with the IBF welterweight title deservedly draped over his shoulder, a belt he successfully defended twice last year. Undoubtedly, Spence is the name to beat in the division and Terence Crawford is his most likely competitor. The American convincingly defeated Jeff Horn and Jose Benavidez last year, finishing both men via a TKO in emphatic fashion.
Both fighters boast an undefeated record in their professional careers and sparks would certainly fly if they entered the ring together. The event is certainly on the cards for later on in the year and, being a division that needs a unification, this fight makes all the sense in the world. And not just for monetary reasons.
Anthony Joshua vs Deontay Wilder
British fans often find themselves scrambling to get their hands on Anthony Joshua tickets. The 29-year-old is a marketing machine and his loyal following continues to sell out British venues with significant ease. It feels as though Joshua has flown through the heavyweight ranks, with viewers becoming accustomed to seeing their champion put away opponents convincingly.
Now, though, many fans are demanding Eddie Hearn to set up a super fight with a worthy contender. There are only two names that the public want to see and one of them is the hard-hitting Deontay Wilder. The American certainly lives up to his acclaimed nickname of 'The Bronze Bomber', having stopped all but two of his opponents in his professional career. Undoubtedly an unorthodox boxer, Wilder has been criticised for his frantic style in the ring and yet, he remains undefeated.
Wilder sent Luis Ortiz crashing to the canvas in March 2018 before famously drawing with Tyson Fury last December. The bout potentially provides either man with the opportunity to unify all four heavyweight titles and cement their name in the division's history books. A smashing PPV event with two big hitters in the ring – surely it has to happen at some point?
Gennady Golovkin vs Canelo Alvarez III
Boxing trilogies are a rare occasion and they only tend to occur between the elite of the game. Well, the third matchup between Gennady Golovkin and Canelo Alvarez would easily be one of the sport's finest. Although not fuelled with hatred between one another, the anticipation for a trilogy between these two stems from their pure greatness and, of course, there remains unanswered questions in the ring.
The first two fights yielded a draw and then a Canelo victory, with each result being heavily disputed by fans and pundits. Despite this, both men provided spectators with two thrilling encounters. Specifically focusing on the second bout, both refused to give up the centre of the ring, with heavy punches landed with alarming frequency. It was an aggressive encounter that has been described as a 'fight for the ages'.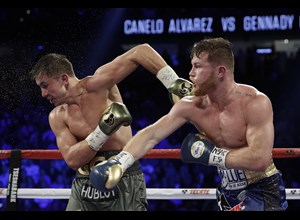 A trilogy is expected, with both Golovkin and Alvarez publicly announcing their intention to come to blows again. It appears, though, that a KO from the Kazakhstani is he only outcome that could prevent the judges from gifting Canelo another victory. Regardless of the eventual outcome, fans are desperate to see this event, and many will be hoping for redemption to be served. Who would you back if they faced off again?
Anthony Joshua vs Tyson Fury
Would this be the biggest British matchup of all time? We certainly think so. It's the mega-fight that would divide the public of Britain, but one that would provide the sport with one of the most anticipated clashes of the 21st century.
Joshua's harshest critics claim that he has become the champion of a division that lacks genuine talent. Well, there is no better way to silence his critics than by defeating one of the greatest heavyweights that this country has produced in Tyson Fury. The Gypsy King made a return to the ring last year, much to the delight of his proud fans, and nearly defeated Wilder to become the WBC champion. In what was a controversial draw, Fury still managed to captivate the respect of all fans, after somehow climbing back to his feet after the Bronze Bomber ferociously caught him in the final round.
Despite the result, the 'Furious One' demonstrated his high-level boxing skills, with Fury agreeing with claims that he would 'easily outbox' Joshua. It would certainly be an intriguing bout, as 'AJ' has never fought someone that possesses the skillset of Fury. In fairness though, he is one of a kind.
Still, Joshua has established himself as the champion through his own dedication and sheer punching power. He has dispatched whoever Hearn has placed in front of him, but 2019 should be the year where he makes the step up with the biggest test of them all.
Will any of these fights take place? We certainly hope so. One thing is for sure, if they do, you'll want to become a part of the ActiveWins affiliate programme. With industry giants like Betfred and Totesport already on board, the opportunities up for grabs really pack a punch.
Back