Upcoming UFC Events
23/05/2019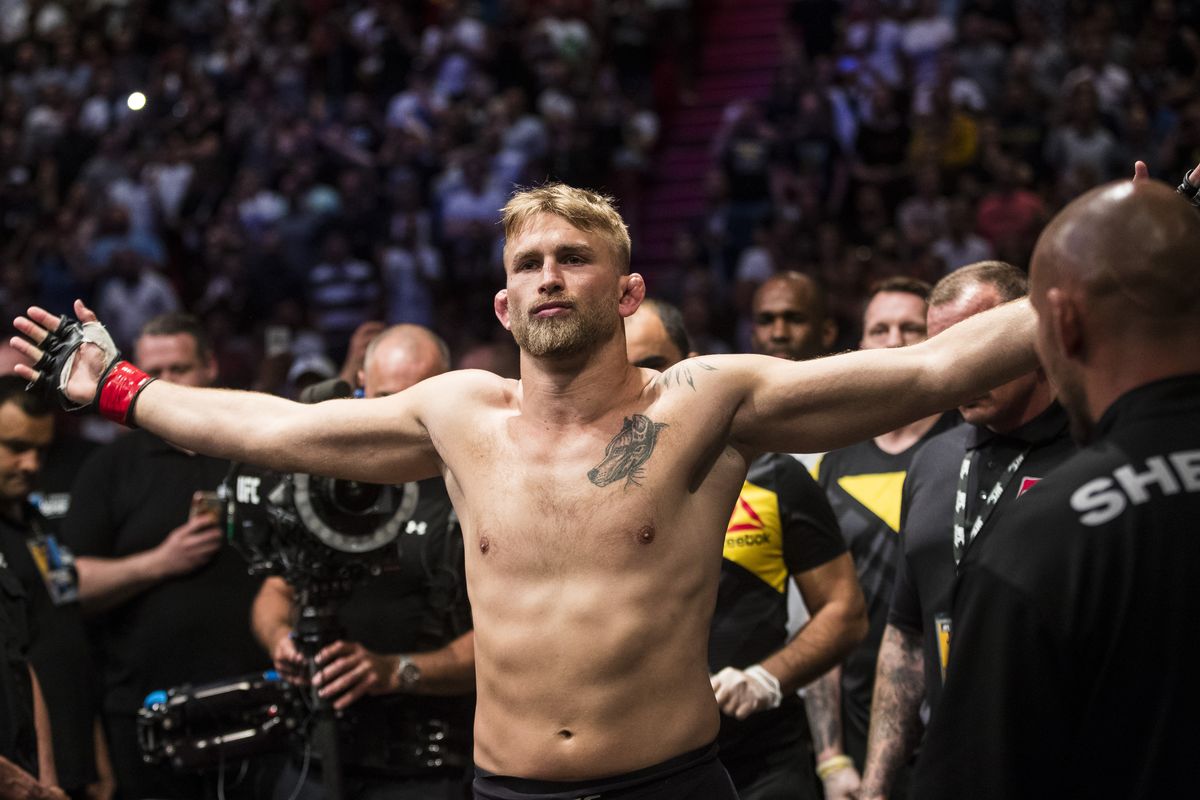 Last November, we identified how the UFC had become a money making, mainstream event. The sport has evolved from being just a showing for the selective and is now watched by millions across the globe.
Now airing on ESPN+, the UFC continues to grow in a range of countries – when the streaming process works that is. On their new platform though, the organisation has already treated fans to some spectacular watching this year.
That being said, Dana White refuses to let his booming business stand still. From here until the end of the year, we have so many more events to look forward to. See below for the list of upcoming UFC cards.  
Gustafsson vs Smith – 1st June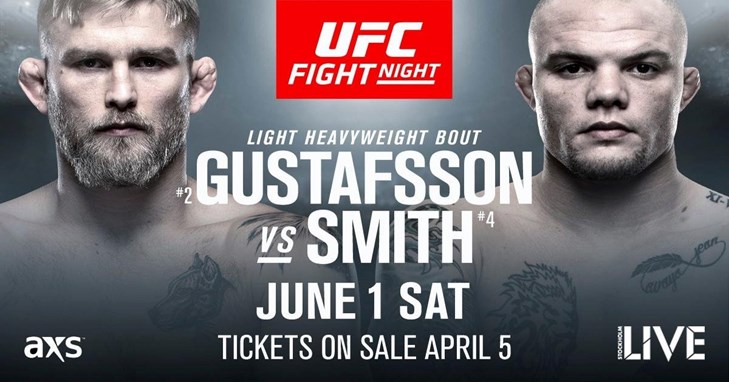 It's 2nd vs 4th in the Light Heavyweight rankings, but there isn't a title shot on the line for the eventual victor. Both Alexander Gustafsson and Anthony Smith are coming off the back of a defeat to the current champion Jon Jones, a man who continues to clear out the division.
Bones continues to maintain his authority over the rest of the Light Heavyweights, making room for the title of 'best of the rest.' This has primarily been the tale of Gustafsson's career, as when you take away the illustrious figures of Jones and Daniel Cormier, he is arguably the greatest that the division has ever seen.
His loss to Bones was, however, his third failed attempt at the Championship and the future of the Swede is certainly in the air. Despite this, his upcoming bout with Smith still promises to be a fascinating watch. The American has excelled so far in his new weight category, barring his defeat to Jones last March.
The fight looks destined to take place on foot, with both men possessing a superior striking ability to their grappling game. Gustafsson may be tempted to shoot a couple of shots, but this will only be to wear Lionheart down. We can label this fight as 'the fight for second', but that doesn't make the explosive matchup any less interesting.
UFC 238 – 9th June
My, oh my. What a stacked UFC card this one looks to be.
Headlining the event, Flyweight Champion Henry Cejudo will be moving up a weight class to fight for the vacant Bantamweight title. Facing the champ is the Brazilian Marlon Maores, a fighter who has lost just once in 8 years. The 31-year-old has stormed through the UFC rankings, notably defeating his last three opponents in the first round.
Cejudo will also enter the cage in hot form too though, coming off the back of his emphatic beating over T.J. Dillashaw last January which lasted just 30 seconds. Both men are extremely explosive and dynamic, so expect this bout to be one that raises the United Center crowd to their feet.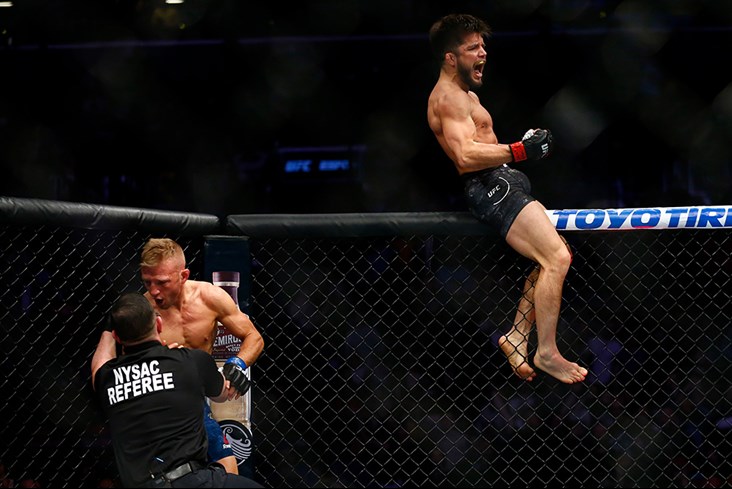 This isn't the only title fight of the night either, as Valentina Shevchenko will be defending her Flyweight belt for the first time. She convincingly defeated Joanna Jedrzejczyk on points last December and will fancy her chances against Jessica Eye. 'Evil' has won her last three fights via decision, but the odds will be stacked in the current champ's favour.
Whenever a title is on the line, we know that the bout will inevitably receive the highest allocated spot on the night. However, in this UFC card, the fight receiving the majority of media attention is Tony Ferguson vs Donald Cerrone. That's right, El Cucuy is officially back, and we are expecting fireworks to fly in this bout.
Cowboy will enter the cage on the back of a three fight winning streak, his best form since 2016. The 36-year-old has stated that he feels great and wants a title shot before he hangs up the gloves for good. Ferguson has more than an equal claim to a Championship fight, having won his last 11 in the division.
There is plenty on the line in Chicago and labelling UFC 238 as 'unmissable', is certainly a just statement.
Renato Moicano vs Chan Sung Jung – 23rd June
No matter their record or current form, there are simply some fighters out there that fans will get up at any time to see compete. Chan Sung Jung is one of them.
When Korean Zombie fights, you know it's going to be worth staying up for. In fact, in Jung's last seven fights, none of them have gone the distance. That isn't to say that every decision win is 'boring' by any means, but we all love to see a finish every now and again.
His last fight against Yair Rodriguez was one for the ages and now the 32-year-old is coming up against an equally exciting fighter in Renato Moicano. The Brazilian lost out to Jose Aldo last February, but the 29-year-old is looking to climb the rankings yet again. This bout is definitely deserving of its own headline slot and one that invested fans can't wait for. 
UFC on ESPN 3 – 30th June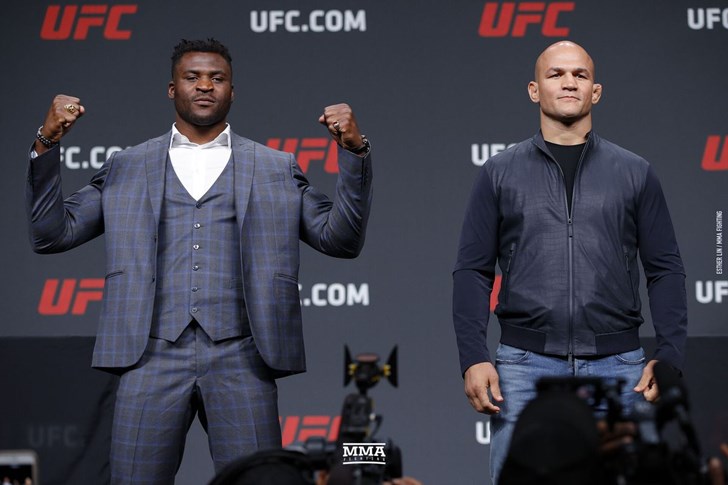 Much to the disappointment of UFC fans, the Tyron Woodley and Robbie Lawler fight from this card has been scrapped, due to the former suffering a hand injury. This was the headline event for the night, with it yet to be confirmed if a replacement will be put in place against Lawler. 
One fight that we do know is scheduled to take place is the heavyweight clash between Francis Ngannou and Junior dos Santos. Its 2nd vs 3rd in the rankings and the winner will most likely fight for the title next. Both men have fought this year already, with each registering a win via stoppage.
Ngannou overcame Cain Velasquez (in January) inside 30 seconds in the first round, whilst Santos emphatically finished Derrick last March in the second round. Both men clearly possess ferocious amounts of power and it will be interesting to see who manages to stay standing in this hard-hitting match-up.
UFC 239 – 6th July
There aren't many fighters that boast a similar level of dominance to Jon Jones. The greatest Light Heavyweight of all time has been so controlling of his division that fans are now urging the American to move up to heavyweight. This is something that Bones is strongly considering, but he has a title defence against Thiago Santos to overcome first.
The Brazilian has looked ruthless at this weight class, stopping all three of his opponents through those powerful strikes that he possesses. Santos has been considerably active too, with all three victories coming since last September. His knock-out power is a major threat to Jones, who will need to remain calculated and composed around his opponent. The champ will still be the heavy favourite, but there is always a big risk when a power-puncher like Santos steps inside the cage.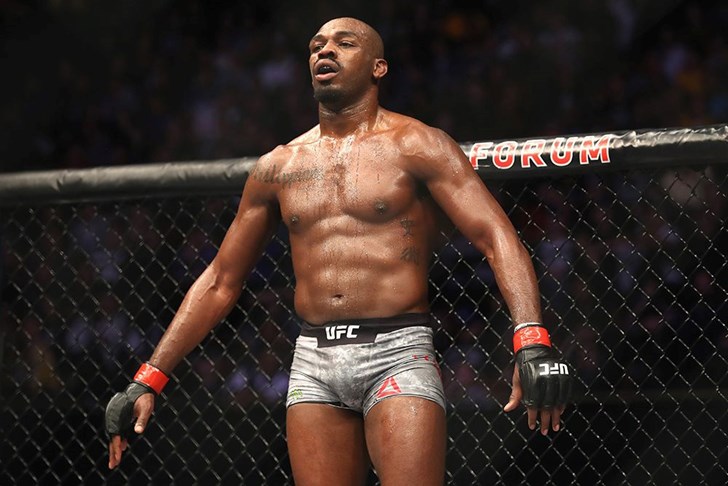 Another dominating figure in the UFC is also fighting on this card – the women's Bantamweight champion Amanda Nunes. The Brazilian stretched her winning run to eight last December, after emphatically dispatching the undefeated Cris Cyborg in just 51 seconds. Nunes' striking combinations are unmatched in the division and her 'champ champ' status is a testament to her own incredible ability.
Her opponent is no stranger to an upset though. You just hear the name 'Holly Holm' and immediately flashbacks of her Ronda Rousey knockout come flurrying back to your mind. If anybody is going to come close to matching Nunes' striking, it is the ex-professional boxer herself. Nunes will inevitably be the overwhelming favourite, but can the Preacher's Daughter cause a shock yet again?
Another bout grabbing the headlines from this UFC card is Jorge Masvidal's clash with Ben Askren. Funky is the new money fight in the Welterweight division and his press conference antics have drawn in large volumes of interest. One man, though, who has not taken lightly to Askren's 'corny' behaviour is Masvidal.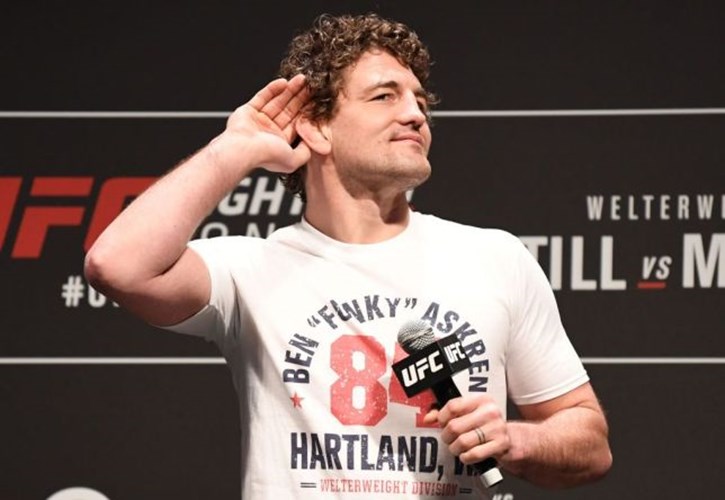 There is bad blood between these two fighters and Gamebred isn't a man that you want to be stepping inside the cage with when angry. Despite this, Funky is yet to taste defeat in his professional career and he overcame a big UFC debut test against Lawler. This is our fight of the night for sure and success for either man would likely spur on a title fight against the winner of Kamaru Usman/Colby Covington.
UFC Betting at ActiveWins
The action inside the cage certainly makes for some exciting watching and it also creates a wave of betting opportunities too. Whether you are picking a method of victory or simply a winner themselves, do so with Betfred.
New sign ups can receive £30 in free bets if you stake £10 on your first wager with the bookmaker -  click here to claim and read the full terms and conditions of the offer.
We can't wait for each of the mentioned events and we will be posting our previews, predictions and betting tips for each bout across our social channels. Drop us a follow on Twitter or a like on Facebook here to keep up to date on all the action.
Back