Compliance Guidelines
Prospective Affiliates:
As part of the ActiveWins affiliate programme, it is your responsibility to ensure that your promotion methods are compliant with UK gambling regulations. The UKGC hold all operators to account for their affiliates' marketing activities, and as such we take your compliance seriously.
After applying to the programme, we will assess your traffic sources to ensure they are compliant. We have the following requirements and considerations for prospective affiliates:
We require you to disclose all traffic sources that you will promote our brands on.
Your site(s) must include an 18+ age disclaimer and a link to a responsible gambling body (e.g. https://www.begambleaware.org/). For social media affiliates, we require this information to be in the about/bio section of your profile, and in every post you may make in future that features our brands.

If your site is not targeting the UK, we will require a link to a country-appropriate responsible gambling body.

Your site must abide by the CAP code (especially the gambling section), mainly:

The site must not be designed to be appealing to children.
Gambling must not be promoted as a way to get guaranteed profits, generating income, or becoming rich.

Your site must not offer incentivised traffic.
If you are running an affiliate network, we will require full disclosure of traffic sources so that we can ensure compliance.
If you are media buying, you must evidence to us that you are working with appropriate traffic sources and have proper controls in place to ensure compliance with UK Gambling Regulations.
We do not allow direct marketing (email/SMS/phone/post) for new affiliates. If this is something you are interested in, we will only consider this once you have established a relationship with us, and after we are assured your methods are fully compliant.
We do not allow promotion on:

Adult Networks
Illegal Streaming Sites
Pop-under or pop-up campaigns
'Advertorial' style marketing
Snapchat, Whatsapp, Telegram, Youtube (or other video services), Twitch (or other streaming services)
Once you are accepted onto our programme, we have several requirements for how our brands must be promoted. Please see below for more information, as well as further illustration of some of the requirements mentioned above.
Active Affiliates - Promotion Requirements:
We hold all our affiliates to the standards and requirements set out by the UKGC and the ASA, and as such we routinely check our affiliates to ensure they are promoting our brands compliantly. This guide is designed to help you promote our brands in best practice, and to give an insight to the type of things we wouldn't consider compliant.
Failure to keep your promotion methods compliant and up-to-date can ultimately result in your account being closed, so please ensure you read the following carefully.
Website/App Compliance:
All advertised offers need to have the key terms visible at the point of advertisement.
 This can be done in a few different ways.:
 Recommended - Using any of our banners in gif format will display the terms and be automatically updated:

Displaying the terms in small print alongside the offer: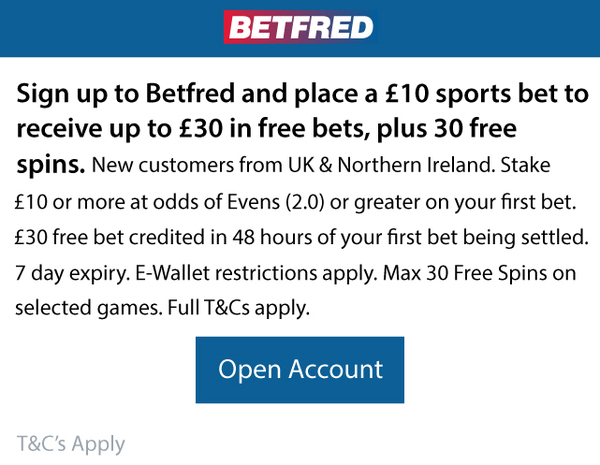 These will need to be updated whenever the offer is changed.
Having the terms be available through a drop-down (either on click or mouseover):

These will need to be updated whenever the offer is changed.
Alternatively, displaying no offer details will mean no terms and conditions are needed: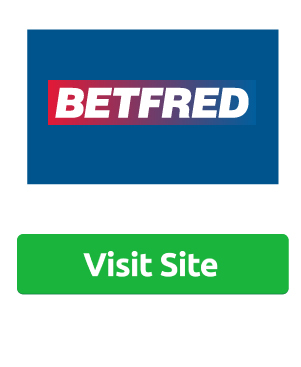 The full terms and conditions of any displayed offer must be one click away.
 Recommended - Using your tracking link to link to the offer landing page:

Alternatively, not displaying a specific offer would allow you to link to the site homepage if you wish to:

This may not convert as well as linking to one of our specially crafted landing pages, so we would highly recommend linking to a landing page.
Finally, you could host the full terms and conditions of the offer on your own site/app. We wouldn't recommend this, however, as our landing pages are automatically updated to the latest offers and terms and conditions.
Keep the ASA's gambling code in mind when promoting.
This involves a lot of different regulations, but the most common issues we see are:
Promoting guaranteed profits, methods of generating income, or becoming rich.
The below examples resulted in their applications being rejected:  

Promoting out of date offers (this will be considered as misleading advertising by the ASA).
We frequently find affiliates promoting out of date offers, which has in some cases resulted in account
closure: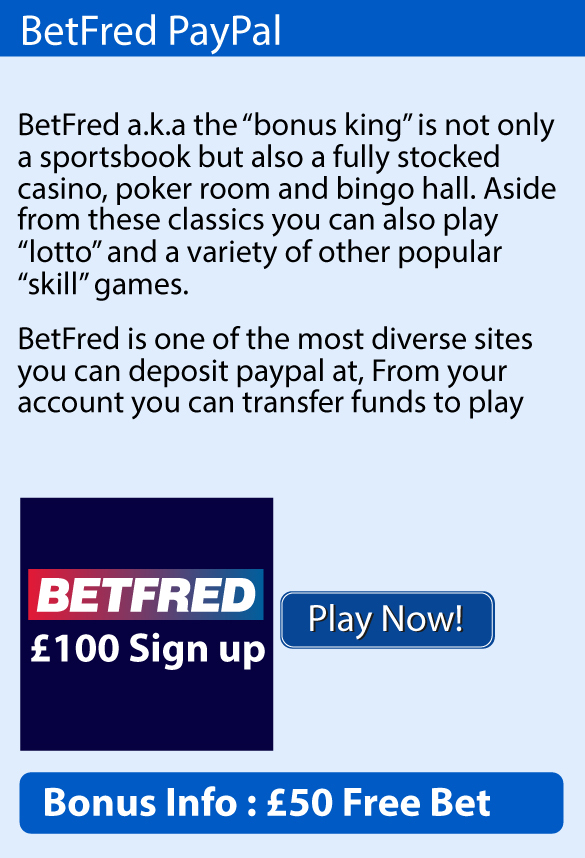 An 18+ age-disclaimer and a link to a responsible gaming body (we recommend https://www.begambleaware.org/) must be present on your site.
 Essential – Including this information in the site footer:

This information should also be included at the point of advertisement wherever the offer is pushed:

Social Media Compliance
In general, our requirements for social media are the same as the above: Include salient terms, link to the full terms (generally, the offer landing page) and comply with ASA regulations. For the 18+ and begambleaware.org link, we require this to be both in the page about/bio section, as well as in the body of any post that features our brands.
Here are some examples of compliant/noncompliant promotion: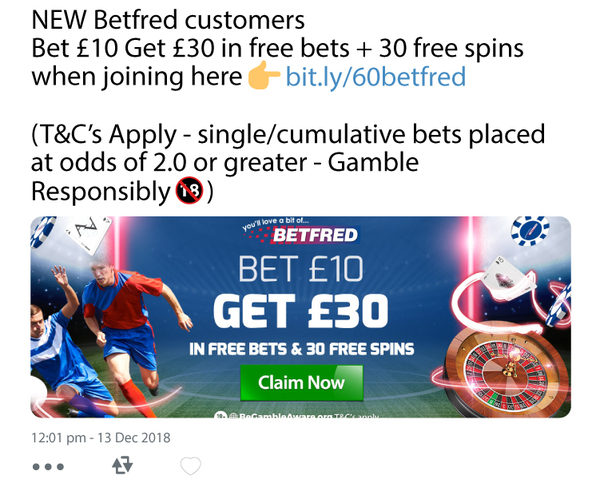 Compliant - Salient terms are clearly communicated, there is a prominent 18+ display, and begambleaware.org is contained in the image.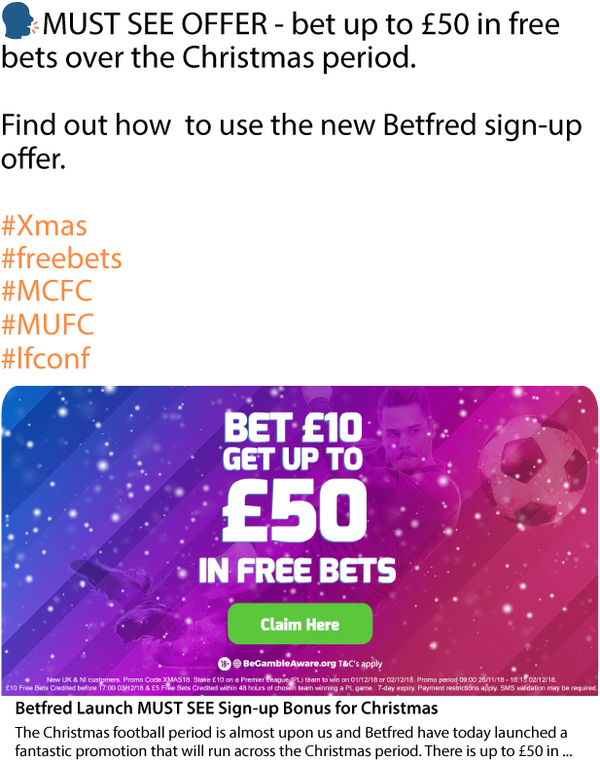 Non-compliant - There is no 18+ or link to begambleaware.org.

Non-compliant - There are no salient terms, no 18+ or link to begambleaware.org. 
Other frequently asked questions:
Can I use my own creative instead of creative hosted on Income Access?
Ideally, we prefer affiliates to use the creative that is hosted on Income Access as we ensure this meets the Gambling Commission's requirements and is fully compliant. However, if you have your own creative you feel would work better on your domain, you can send this creative to your Affiliate Manager who will submit this for review by our Compliance team. Once reviewed, your Affiliate Manager will notify you if the creative can be used.
Can I send your offers to our email database?
We don't allow this for new affiliates initially as the risk is high for us. This is something we only offer once we've established a strong relationship with you, and only on certain brands. If this is something you are interested in, please get in contact with your affiliate manager. Ensuring that your database is fully GDPR compliant will be essential if this is something that you are interested in.