2018 World Cup Tips and Predictions From the ActiveWins Office
13/06/2018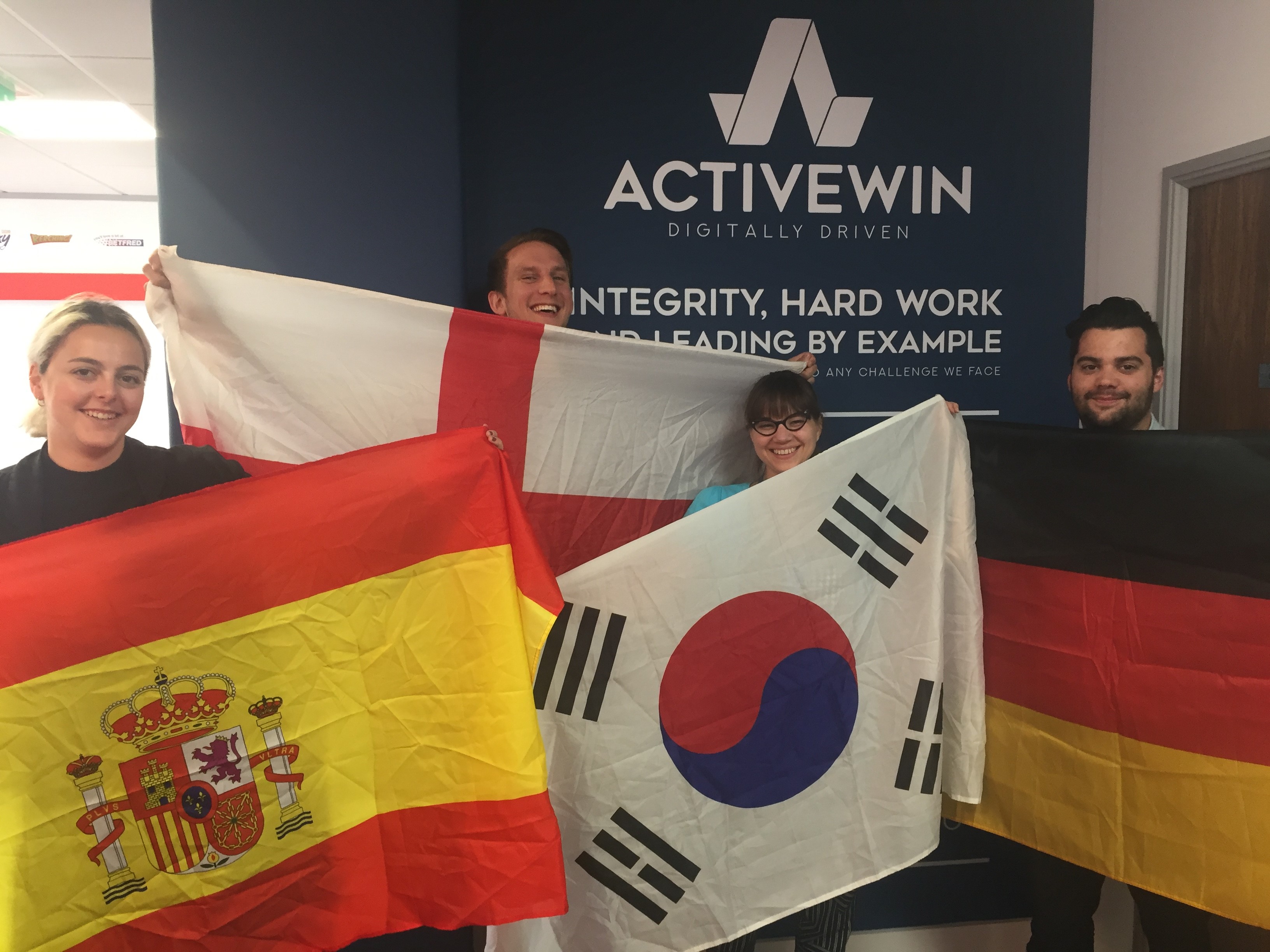 The World Cup is almost upon us and as 32 teams prepare to take part in the greatest sporting spectacle the world has to offer, we thought we would ask around the office to see who some of our crazy gang were backing for success. From outright minnows to some of the favourites in the betting, the picks with (dubious) justification are below.
First up on our list of people to ask was Eliot 'Del Boy' Jacob. This slick southerner fancies himself as the tipping king of the office so he seemed a logical place to start and the Berkshire boy was pulling no punches when discussing England's chance of success describing the situation at left-back as 'embarrassing'. He also went on to query why we picked Jesse Lingard, a man who in Del's words 'spends more time dabbing and posting tweets, rather than practising his skills'.
Once we calmed him down and turned him back to the matter at hand, the Affiliate Team Leader opted for Argentina (10/1 with Betfred) 'as it is Messi's last World Cup and he is deemed the best player in the world'. He went on to say that 'this is likely to be Messi's last World Cup and he has never won it before. With Ronaldo and Portugal winning the Euro's 2 years ago, I believe it is written for Messi to trump him and win the World Cup this year. The only issue is their leaky defence, but I think Argentina give you better value than some of the other favourites.'
Hopping over the border within South America we have dancing sensation Elle Brunton whose love of the samba has led her to pick Brazil (9/2). As a SEO & Content Executive, Elle is a creative soul and when asked why she was opting for the five-time champions, she declared them as being 'absolutely Brazilliant' and was delighted that Neymar will be back fit and firing ahead of the tournament. 'As a lifelong Boro fan I have always been drawn to the Samba stars and Neymar is right up there with one of the greatest players to ever don a Boro shirt, Emerson. Though when comparing the two it has to be said Emerson had much better hair.'
From two legendary World Cup nations to one making their first-ever appearance now as Charlotte Sanson, one of our Marketing Analysts is backing Iceland (300/1) to take Russia by storm. 'I want Iceland to win, it's the first time they've qualified for the FIFA World Cup so maybe they'll benefit from beginner's luck. Plus they're the smallest country competing, so I'm rooting for the little guy!'
Also backing one of the minnows is our HR hero Jodie Broad who likes the look of Morocco (500/1) in this one, despite the Atlas Lions being drawn in a group with Spain and Portugal. Despite their outside chances, Broad was bullish ahead of the tournament, 'I want Morocco to win even though it is unlikely. That's because, it's the first time in 20 years that they have qualified for the World Cup and I happened to be in Morocco on the evening that they qualified and I have never seen anyone so excited in my life, they were lining the streets signing and waving their flags around! Also, they put a bid in to host the world cup in 2026 so God loves a trier.'
Back to Europe now and our Operations Director Will Pearce likes the look of a team sharing a group with England. 'I fancy an underdog this time so will say Belgium (10/1). They have no obvious weak links in their best 11 and are blessed with genuine game-changing world-class talent. They also have a massive amount of big game experience in the side and it seems a lot of their players are hitting their prime at the right time.
'Manager Roberto Martinez knows how to win tournament football as he proved with (fellow underdog) Wigan's FA Cup win and it would be a fantastic achievement for such a small nation to win sports biggest prize.' Will Belgium's 'Golden Generation' be able to deliver for Will and Martinez?
Also on the cusp of a Golden Generation are France (6/1) and Didier Deschamps' side have been given the full backing of football aficionado Alice Morgan. Our Marcom Account Executive knows her onions when it comes to the Beautiful Game and she has some insightful comments on Les Bleus.
'I think that France will win the world cup because Paris is the last place I went on holiday and you can tell how much they love their football there. France have always been defensively reliable, and if they take this, along with their star quality into the tournament they could cause teams problems. Also, the kit is one of the nicest out of all the teams going.'
So there you have it, a plethora of picks from across the office and while it is disappointing to see no-one backing Gareth and the boys, it perhaps shows how wise the individuals at ActiveWins really are!
Back