3 Lessons To Learn From The Virtual Grand National
07/04/2020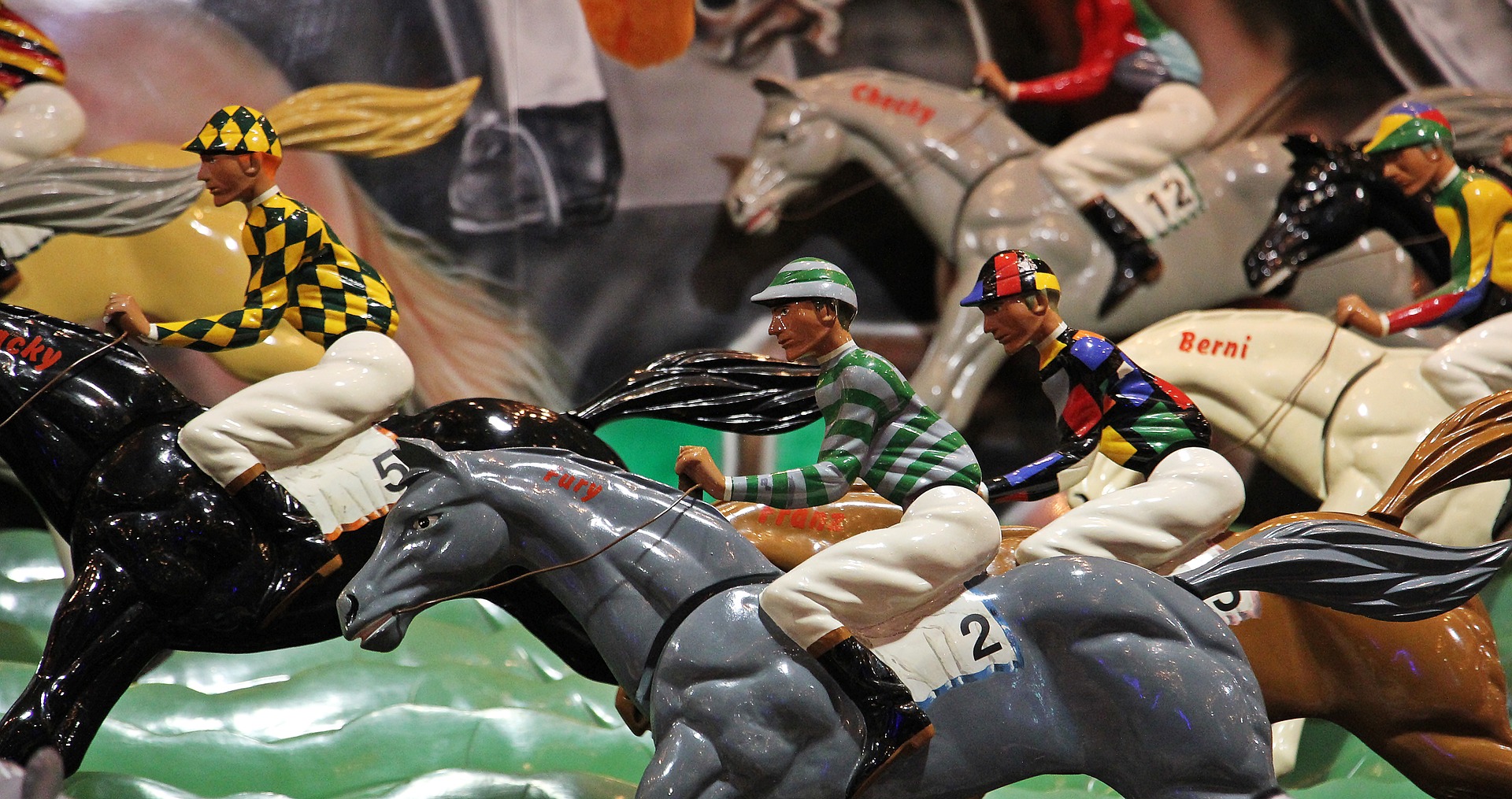 Traditionally, one of the early Saturday's in April is usually saved for Aintree. The Grand National meeting to be exact, as the world's most famous and exciting horse race draws millions to cheer on their pick, which is usually their only bet of the year.
It's one of the busiest days of the year for operators, whether that be online, through affiliate sites or from footfall in the betting shops up and down the county.
Then the world of sports was turned on its head, when the global pandemic has halted almost all events in the UK, including horse racing.
So, rather than watching Tiger Roll trying to emulate Red Rum in winning three Grand National's, we were treated to the Virtual Grand National instead, won by 16/1 shot Potter's Corner.  
It was an event shown live on ITV to an audience of over 4 million viewers, helping to raise more than £2.6 million for NHS charities after bookmakers agreed to donate any profits made on the big race. 
Like many things that are happening around the world at the minute, the Virtual Grand National was another way of keeping people positive. That includes affiliates, which is why we've taken a look at three points to bear in mind if you are a sportsbook affiliate right now.
1.   
Virtual Sports Are Popular
There has long been the argument about virtual sports that they can't ever replicate the real thing. The truth of the matter is that on Saturday, it very much did.
With the virtual race shown live on ITV's main channel, people held sweepstakes, placed their bets and then shouted home their fancy - just as they would do for the real race.
It only takes a quick search on social media to see how much impact the race had, with plenty of people sharing videos and images of their households tuning in for the race. At one point, the Virtual Grand National was tracking number two globally on Twitter, which goes a long way to illustrating its popularity.
Offerings such as Rush Horses Live and Rush Cricket Live, both made by Inspired, are now on Betfred and incorporate the very same CGI qualities that were visible during Saturday's big race.
With that in mind, that is a great message to push out to any potential acquisitions which may still have Grand National fever and would like to experience more of what the exciting world of the virtual sports world has to offer.
2.   
The Punters Are Still Out There
Due to the lack of sports betting markets that are available at the minute, it's easy to think that the punters aren't out there anymore.
The traditional football accas or Lucky15's on the racing aren't going to draw in your average weekend bettors at the minute, so you need to be versatile.
The Virtual Grand National is clear proof that if you target the audience with an offer that appeals to them, people are still willing to have a bet.
Several operators have announced that they saw an average stake of around £2 per customer placed on the Virtual Grand National on Saturday. Although that might be smaller than affiliates usually see on a big race or event, it still gives reason to be optimistic that Virtual could be the way forward for now.
3.   
There Could Be More To Come
There's every reason to believe that the Grand National won't be the only event to be replaced by a virtual alternative.
Just a day after the race, there was a Virtual Formula One Grand Prix shown live on Sky Sports and included drivers such as Ferrari's Charles Le Clerc, former champion Jenson Button and even England cricketer Ben Stokes.
With major sporting events now cancelled over the summer, its likely that the virtual world will step into its place.
The likes of Euro 2020, Wimbledon and the Open Championship are all postponed, but those three sports of football, tennis and golf all already have a range of virtual alternatives. 
Watch this space! 
If you'd like to get involved in our affiliate program by promoting sportsbook brands such as BetBull, please get in touch with us today.
We have a dedicated team of affiliate managers who can give you all the details from how to sign up to get the most of our your traffic.
Back