5 Takeaways from LAC 2020
14/02/2020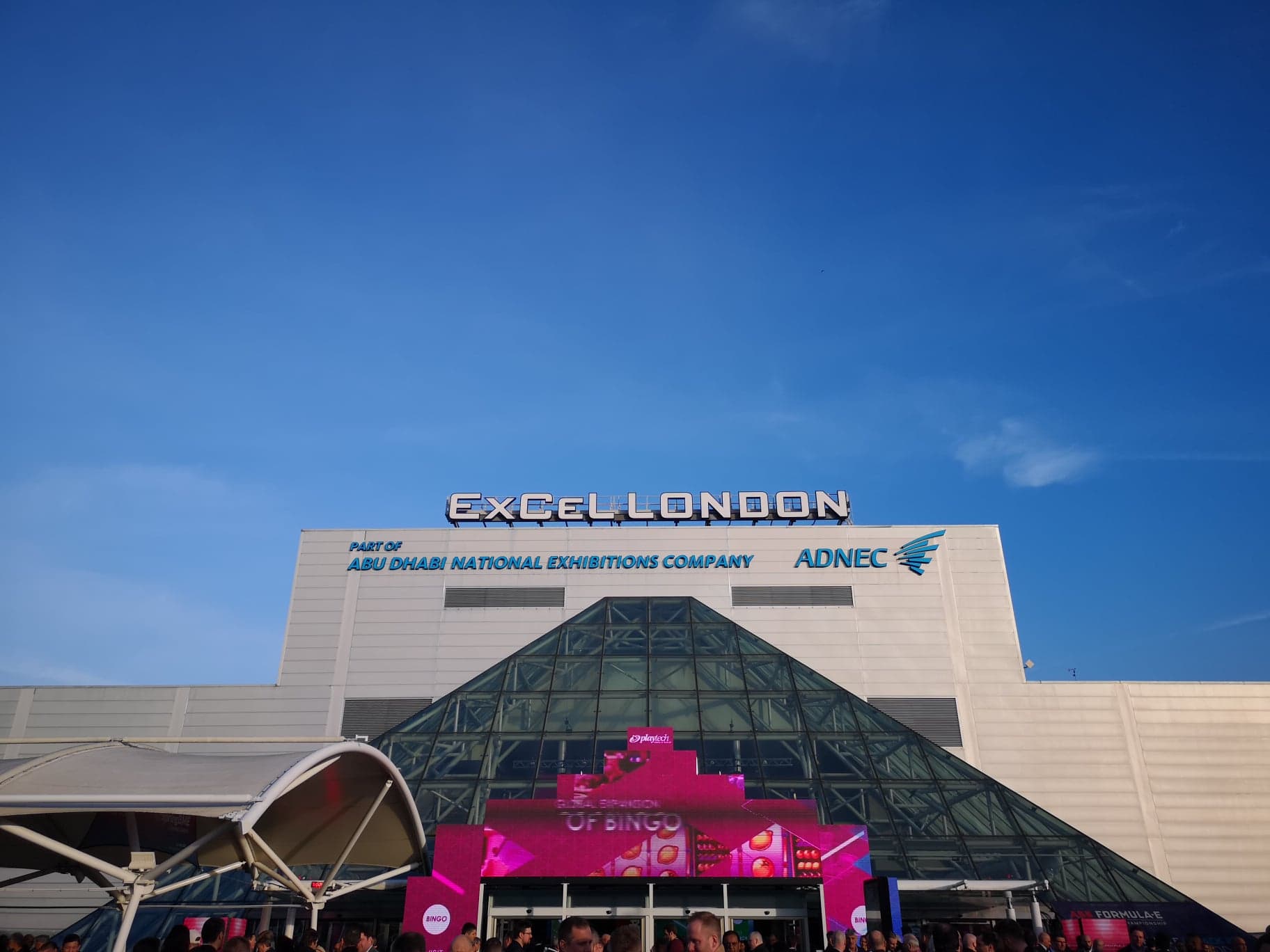 The IGB London Affiliate Conference is the world's Largest iGaming affiliate event, and a must-attend event for our ActiveWins and Raven managers.
True to form, the ActiveWins 2020 stand was a hive of activity, playing host to the face-to-face meetings with current and potential affiliates that are the team's primary focus.
We caught up with some of our biggest affiliates such as NoWagering.com, and BingoPort, even picking up a gong from the latter for Best Nektan Slot Site, for Pots of Luck.
LAC also comprises a number of expert panels who are there to instruct and advise on affiliate marketing trends, changes in legislation, and innovations within the online gambling sector.
The programme covered just about everything, from the rise in voice search, to how to make your way in US iGaming. ActiveWin Media's Compliance Director Danny Brookes also took centre stage as part of an expert panel on European regulations.
There was certainly a wealth of information on offer. So, without further ado, here are our top five takeaways from LAC 2020.
1. The Time to Optimise for Voice Search is Now
The year on year growth of voice search is exponential, and it's being touted as the next innovation in tech.
John Campbell, Managing Director of voice search specialist agency Rabbit and Pork presented the audience with some interesting stats:
20% of UK households have some form of voice search assistant
Google Assistant is built into literally every android phone – ½ billion
There are 37 different types of voice results on Google Assistant
People increasingly use voice search when they are otherwise engaged, such as asking for recipes, or asking for sporting stats while watching a game.
But how can affiliates capitalise on voice search?
Well, firstly there is currently no paid ads in voice search as yet, this means that it's all about providing the best answer to a user's search – once again, content is king.
There are no 'rankings' just simply the best answer. "It's all or nothing with voice search" Campbell said, "It selects one answer and reads it out."
Google (and the other search engines) are looking at the information its already been crawling for 20 years and trying to find the best possible answer to the user's question, whether direct or implied.
FAQs, Google My Business entries, podcasts, answer boxes and 'how-to' guides are all types of content which can help you to rank in voice search results.
Myposeo, Answer the Public, and the 'people also asked' box on Google SERPs are useful tools to help you optimise and track content for voice search optimisation.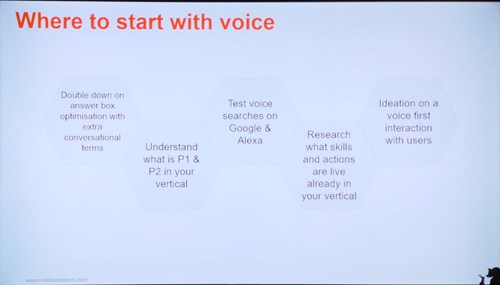 2. SEO Optimisation Should be a Continuous Process
Speaking of optimisation. Paul Ngoie, Head of Digital Strategy at Contrast Digital Ltd took the audience through the basic steps for conducting an SEO audit of your website in house.
For small affiliates, outsourcing SEO services is not always a viable proposition, therefore they need to navigate the ever-changing world of SEO in-house.
In this situation, Ngoie stressed it is paramount that your SEO strategy feeds into your overall digital marketing strategy. Your SEO professional(s) cannot be an island, as SEO must be built into the content being produced, the dev work being implemented, and the UX research which is part and parcel of any digital offering is carried out. "You need buy-in." Ngoie says, "from managers, web development, the content team, and UX, it must be a holistic process".
It shouldn't be a one-off 'box-ticking' exercise either.
"You should do an SEO audit when you start a new project, but also when reviewing performance."
There are a number of free tools which can help you to perform in-house SEO audits, including Ahrefs, Screaming Frog and more.
If you would rather trust the experts, though, our SEO and content team have a proven record in ranking keywords in some of the most competitive industries in the world.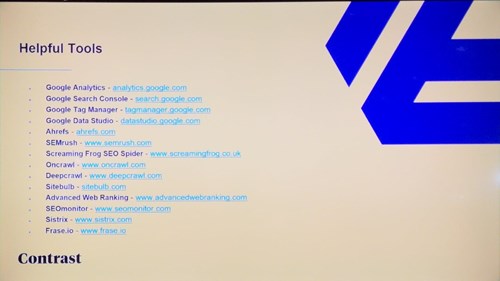 3. Implement Compliance Changes Before They Come into Effect
Here at ActiveWins, we pride ourselves on our compliance team being second to none. We were delighted to have Danny Brookes, Compliance Director at ActiveWin Media, our sister company, being invited to take part in the European Regulations panel, alongside Maarten Haijer, Secretary-General for the European Gaming & Betting Association.
Unsurprisingly Danny had more than a few words of wisdom for the affiliate audience.
Danny, said: "By being aware of our environment and the general feeling amongst the population… that allows us to get ahead of the curve. We've been really successive in doing that, we've implemented the change before it's come into place and yes there is a risk with doing that but, usually, you can see it happening."
We will cover the panel further in a follow-up blog but, suffice to say, it pays to anticipate changes and act accordingly. Forecasting is best practice in most industries, and if you can forecast changes within gambling regulations, you can ensure that you don't fall foul of any penalties which may have a detrimental effect on your business.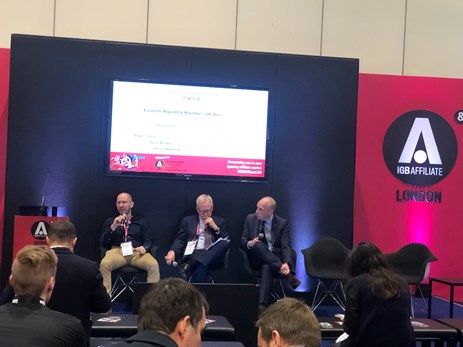 4. The Name of the Game in US Betting is Education
In the last couple of years, we have seen something of an exodus over to the US from many of the UK's most high-profile bookmakers.
Following the 2018 Supreme Court victory which legalised sports betting in New Jersey, any US state that wishes to do so can now legalise sports betting.
However, there is no such thing as the 'United States of sports betting'. Firstly, not all states want to legalise sports betting. At the time of writing, six states – including Alaska, Utah, and Wyoming, have laws which prohibit sports betting (which would need to be repealed) and have not shown any signs of introducing a bill.
However, the other 45 states appear to be in various stages of moving towards legalisation.
Erica Anderson, Director of Marketing for Income Access says: "Each state has to be considered as a separate country." The other members of the panel agreed, putting forward the opinion point that different states required different levels of regulations due to different attitudes and complicated histories.
The panel was also in agreement that affiliates and operators alike, when dealing with US betting, should be focusing on educational content. As sports betting is a new proposition across the pond, we must make sure that everyone involved knows exactly how to place bets, and withdraw winnings.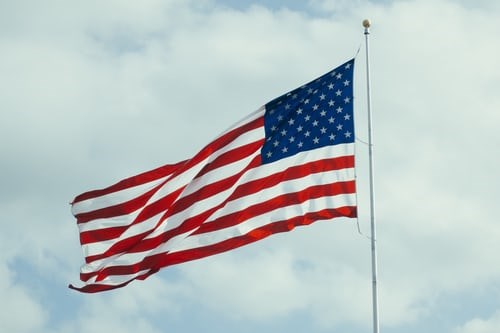 5. To Succeed in Brazil, You Need to Be Brazilian.
This is not quite as literal as it sounds, but the message from the panel was very clear, affiliates must have 'a man on the ground' in Brazil if they are to make any progress as an affiliate there.
With the implementation of legislation of fixed-odd sports betting in Brazil, came new opportunities which marked the country out as a potentially rich market for sporting affiliates.
Betzillian founder Angelo Alberoni, Alberto Alfieri, the Chief Operating Officer for Bet Entertainment Technologies, and Thomas Carvalhaes, LV Group Country Manager for Brazil and Latin America at LeoVegas Group were all in agreement that Brazil is a unique market which requires a unique mindset.
Brazilians don't think about gambling in the same way as UK players, for example. Neither do they use online payment methods in the same way.
Brazil isn't a country with a gambling culture, so emphasising the entertainment aspect of online betting is crucial.
With regards to payments, Brazilians tend to prefer cash-based methods such as Boleto Bancário.
Some of the points from the US Sports betting talk were also echoed here – it is important that the content is designed to help users of the sites navigate online gambling.
Again, in a new market you must ensure that your players, and affiliates all know how to operate smart and safely.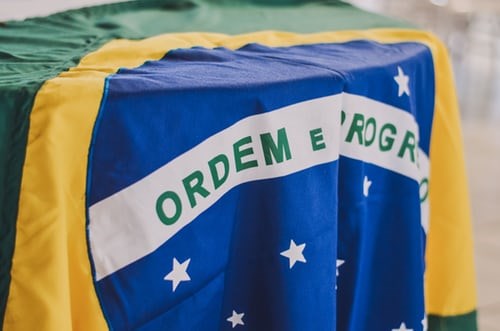 There were many more topics discussed, including how to learn from past PPC mistakes, traffic evaluation, and affiliates in Africa, but we hope these snapshots have been helpful to you.
If you couldn't quite make it to LAC this year, our dedicated affiliate account managers will be at iGB Affiliate Amsterdam from 14-17th July. In the meantime, you can drop us a line at [email protected] or give us a call on 0161 672 7777.
Back