A Real-Life "Kerching" for the Casino Brand's Biggest Ever Winner
18/01/2019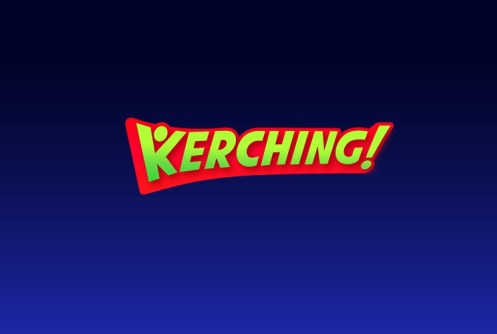 It's always the dream, isn't it? Winning the jackpot, the biggest payout possible, whether it's the lottery, an accumulator, slots or casino games.
Admit it, we start mentally spending the potential winnings before we even know if we're in with a chance of winning. More often than not, that 5-star holiday, 6-bed house and racehorse will have to wait.
For one lucky player, a slots jackpot of over £1.4 million is no longer a dream, but a reality.
There are lots of casino brands out there, online and offline, all with different audiences and home to various types of games. Today, the brand we are shouting from the rooftops about is Kerching.
Kerching is a popular UK casino brand which launched in 2007. It hosts a multitude of games from traditional slots to classic roulette and delves into the modern video-slots and MegaJackpots.  Each game has its own quirk, whether it be special features, free spins or bonus rounds, which means that different players have different favourites.
The MegaJackpot
MegaJackpots is a collection of games developed by game providers IGT. Each game in the collection has a progressive jackpot which is built up by all MegaJackpots players. When the jackpot is won, the base jackpot will reset to £500,000(!) and continue to grow until it is won again, drawing in a lot of attention from players.
IGT's MegaJackpots series was re-vamped in 2015, and Jordan from London, this big winner, is the 43rd lucky player of his kind. He is the very first Kerching player to win an amount of this magnitude at Kerching, for sure.
The last big win on a MegaJackpots with Kerching was in June 2018 of £747,245. In comparison, this new payout is absolutely colossal. We wouldn't turn down the chance to win £700k, mind.
Last year, the MegaJackpots had six winners, with an average payout of £775,000.
There are a variety of themed games within the MegaJackpots collection, from the much-loved Irish themes to Ancient Egypt and beyond. There's bound to be something for all kinds of players.
The Winner
Lucky Jordan could not believe the sheer size of his luck when playing the Irish-themed MegaJackpot Isle O'Plenty, which he particularly likes because of its bonus features.
His total winnings were £1,413,800.62! In a game based purely on luck, it must have been startling to see the message pop up saying Jordan had won the progressive MegaJackpot.
"I'm absolutely thrilled to have won the MegaJackpot with Kerching! … Sometimes I'd see how much the jackpot was and think, 'Wow, imagine winning that. Somebody will.' And now that somebody is me! It's literally a dream come true"
But we wonder, how will he spend it?
What Could You Buy With £1.4 Million?
Let's see what Jordan could spend his money on…
A Porsche Spyder, with some money left for some must-have add-ons
Solihull Moors Football Club, with £200k leftover to spend as you please
Approximately 30 racehorses plus some left for training and general upkeep
A very fancy five-bedroom property in London
471,267 Tesco Meal Deals, which is lunch sorted for life
About Kerching
Kerching is one of a selection of casino brands we work with. The brand is focussed on providing the best gaming experience available to all players.
Jordan offered a "massive thanks to everyone at Kerching for all their help" in managing his win. The customer relations team are on hand for all kinds of queries and any concerns during gameplay.
Players and affiliates alike will be happy to hear that Kerching currently has a whopping welcome bonus of up to £500 + 150 bonus spins on selected slots (T's & C's apply).
The Power of Affiliates
It is great to see that one of our treasured brands has been the one to pay out this incredible jackpot.
Kerching Casino is all about keeping at the front of the game, which is why the welcome offer expands the bonus spins to more than one slot, which is sure to be of interest to a broad range of players.
Offers like this are always welcomed by players, so don't miss out on this opportunity to grow your revenues.
To find out more about what ActiveWins can do for your business, check out our website.
Back