ActiveWins Head To AffiliateCon Sofia 2019
13/05/2019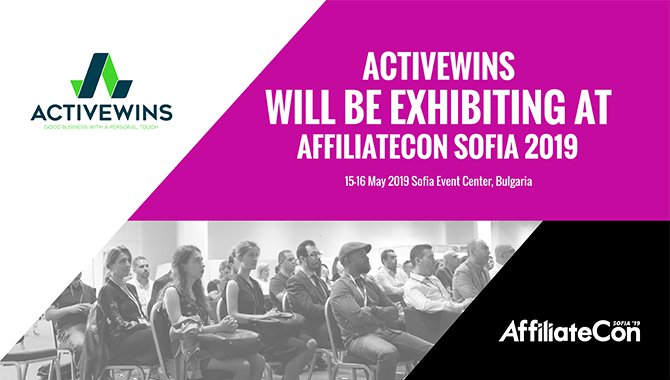 The ActiveWins team will be touching down in Bulgaria on the 15th of May, to attend the AffiliateCon event in Sofia.
It's a two-day event and we can't wait to catch up with existing clients, but are equally excited to also establish new relationships within the industry too.
We attended last year's conference and had our flights for the 2019 event booked whilst over there! Putting faces to names is what we do best and we are keen to network with fellow attendees and discuss successful strategies.
Our impressive list of clients include the likes of Betfred and Kerching Casino, but we've plenty more to let new and existing affiliates know about this week.
Looking ahead to this year's conference, our Head of Affiliates, Eliot Jacob, said:
"We are very happy to be returning to AffiliateCon Sofia.
"This year, the main focus for us is the VIP theme, which allows us to give special attention to affiliates and give them extra care in order to boost relationships."
Over the course of the two days, ActiveWins will be attending a range of speeches and will be meeting with as many people as possible.
Our team certainly aren't strangers to these events, we visited the Amsterdam and Lisbon last year, and have already visited the London Affiliate Conference in 2019.
Feel free to visit our stall and have a chat. If you wish to contact the team before jetting off to Bulgaria, you can do so by contacting your affiliate manager today.
Get in touch and we can discuss digital approaches, client campaigns and so much more.  
Back