Bouncy Balls
18/05/2017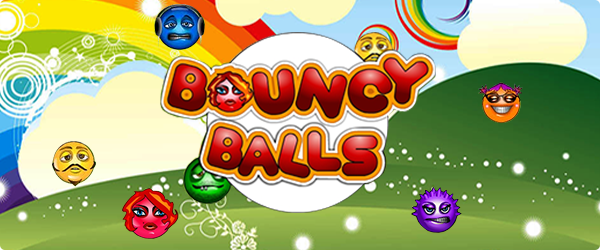 Bouncy Balls is a fun and dynamic game that features colourful graphics of, as you might expect, bouncing balls between trunks of trees. The progressive jackpot features exploding icons for consecutive chances of winning.
It is played on a 5x5 grid with 25 bouncy balls on the screen in each spin. Six characterful ball icons are the stars of the show, and each has their own colour and name – (red) Fireball, (purple) Hardball, (orange) Oddball, (blue) Ice Ball, (green) Goofball and (yellow) Furball.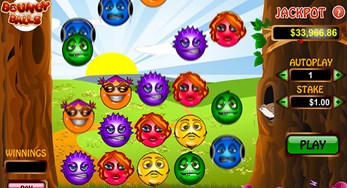 Each character has a specific value and function, such as Fireball being used to access the jackpot. The aim of the game is to create vertical and horizontal lines of five or more matching symbols. Diagonal lines are not permitted. If you get a winning combination, more balls will appear, giving you more chances to win.
The verdict- Bouncy Balls are exciting and fun to play and allow the opportunity for a string of wins rather than just single ones.
Available on:


Back