BSA Boosters Break New Pendine Sands Records
30/05/2017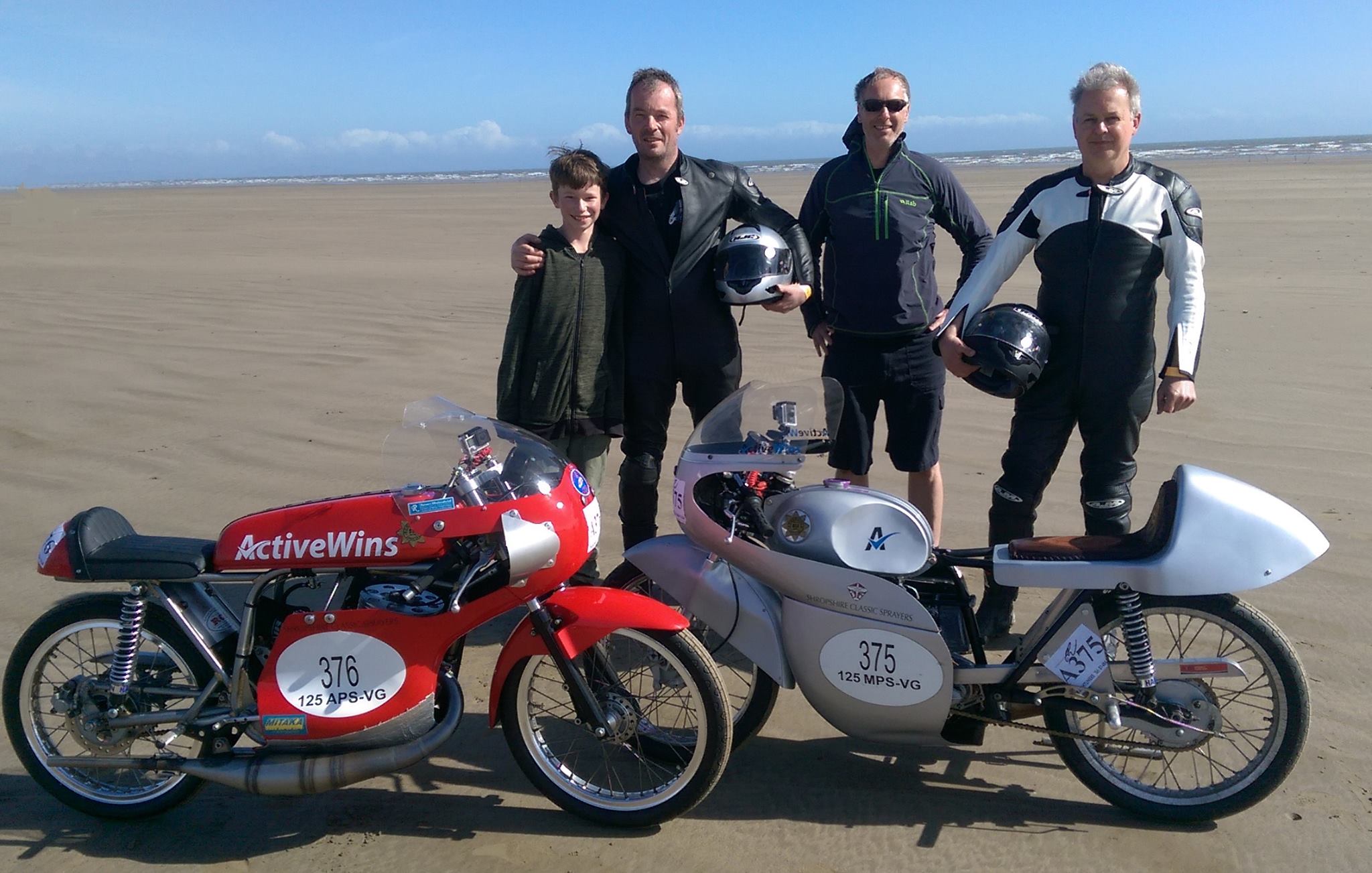 ActiveWins have been staunch supporters of the BSA Booster team over the past few years, and for good reason. Like us, they continue to prove that a small team of dedicated experts who love what they do can accomplish remarkable things.   
Earlier this month, Karl Meredith and his team were back in action at Pendine Sands, south Wales. Looking to add to their considerable collection of world speed records, they arrived with newly tricked-out motors. It was not all plain sailing, as the team were beset by mechanical problems from the start.
Day one was particularly difficult, with only 1km of track available due to one inconsiderate individual cutting up the runout area in a beach buggy. This meant the guys were barely able to get into third gear before running out of track. Despite this, Stephen Roberts did manage to break his own 1km record by a few notches.

The day ended with bike 375 not being able to select any gear other than 1st, and 376 having a slipping clutch. Regardless, the speed recorded across the line whilst in 1st gear topped 68mph, which is no mean fete.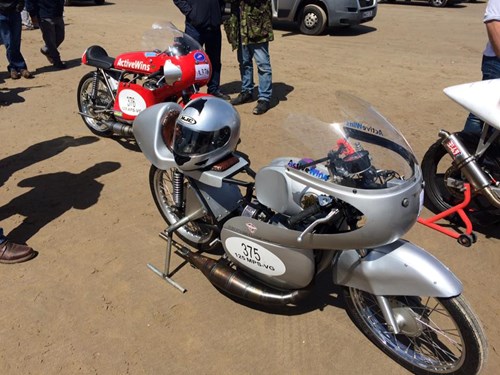 Saturday night was spent with bike bits everywhere, engine bottom end split and gearbox disassembled. Lots of fiddling, speculating, observing, phone calls and head scratching resulted in a slight modification that allowed all gears to be selected. Result!

Sunday on the sand presented a slightly better day, with both bikes achieving record times over the 1.5 mile course. Again, clutch and gear problems hampered further progress, but several passes allowed the scarce opportunity to run the bikes and plan some development work.

We have committed our continued support to the BSA Booster team, and will keep our readers updated on their upcoming speed trials and (no doubt) new records they set.
Be sure to stop by the ActiveWins booth at the upcoming Amsterdam Affiliate Conference for updates on the BSA Boosters. Meet with our friendly team of account managers to discuss the new options available across Betfred, Foxy, Prospect Hall, Totesport, Kerching, Bucky and Pots of Luck!
Back