Cash Cubes!
25/05/2017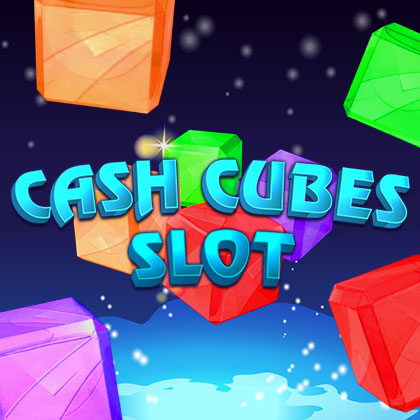 It's hip to be square, with the 3D sensation Cash Cubes.
As the latest in bingo innovation, it offers a fun twist on the classic game, providing fast entertainment straight through to your mobile or tablet.
Developed by Playtech for the Virtue Fusion network, Cash Cubes arrived in late February, and is quickly becoming a firm player-favourite.
The game itself is simple enough - there are 36 balls and players must complete cubes, rather than cards, in order to bag themselves a share of the riches.
When a number is called, one side of the cube will turn yellow. Once four numbers per side have been called, the cube will 'unlock' and move down to the bottom of the screen.
But the addition of the 3D element makes for an exciting new challenge.
As in the regular game, the aim is to get a full house. The difference is that in Cash Cubes, a full house requires you to unlock four cubes, by having all 12 numbers called.
There are multiple stakes available, from just 0.10p to £2.00, which are categorised by different colour tickets – Orange, Green, Purple, and Red – so you can play at your own pace.
Bonus Features:
Unlike online slots, bingo games don't tend to have traditional bonus rounds. However, that's not to say they don't incorporate some impressive extra features familiar from slots.
Cash Cubes features a progressive jackpot, which is 100% community, meaning the total amount will be divided between everyone in the game. How much you win is proportionately determined by the stake you put forward. So a player who bought a 50p ticket will win 5x the amount someone with a 10p ticket will, and so on.
Quick and convenient, Cash Cubes is ideal for playing on the go. Whether you're waiting for a train, on your morning commute, or just have a few minutes to kill, you can log in and have a game.
Perfect for those who like to think outside the box, Cash Cubes is the new mobile bingo hit.
So why not try your luck? You might just cash in!
Visit ActiveWins casinos to play this and all your favourite bingo games and online slots:
Bucky Bingo (mobile only)
BOGOF Bingo (mobile only)


Back