Casino Affiliate Online Slot Review for Clover Rollover
25/05/2017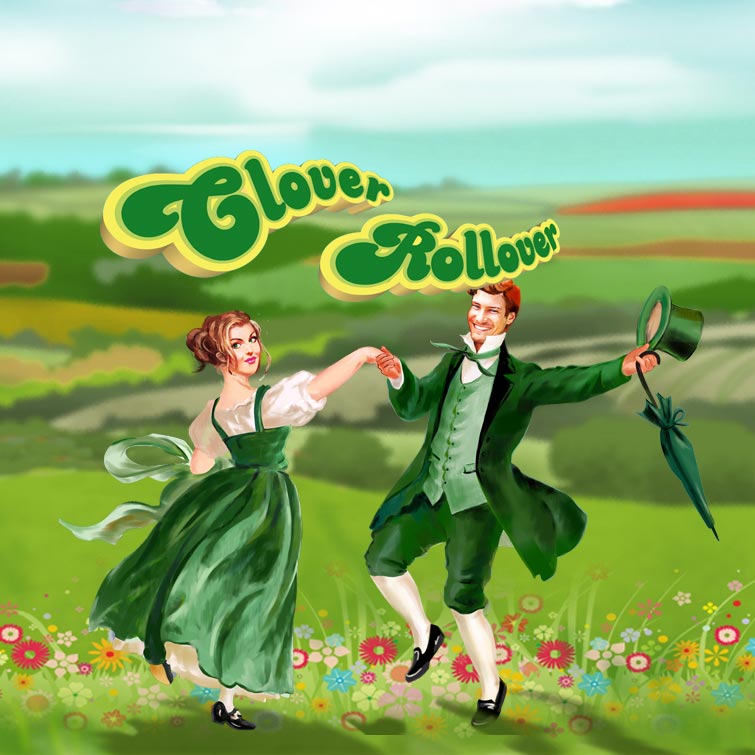 Clover Rollover is a classic progressive online slot game that's still wildly popular on the Virtue Fusion network. An Irish themed five reel, five line slot allows you to play from between 10p and £1 a line for a top prize of 10000x your wager or the progressive.
Clover Rollover has a distinctly old-school slot feel to it, to say the least. Each spin is accompanied by a satisfying click and a wee bit of Irish music. Very charming indeed.
Besides the no-nonsense look of the site, a potential drawback with Clover Rollover is that 5 line slots may not be as exciting as 20 line or even 720 line slots. So it must have something to do with the HUGE jackpots to understand it's continued popularity.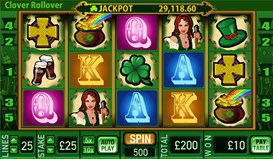 Any wager will qualify for a percentage of the progressive jackpot - the size of the percentage (all the way up to 100%) depends on your Stake Per Line. So if your Stake Per Line is 10p, you'll be able to win 2% of the Jackpot amount available. If you are playing the Clover Rollover progressive slot, and five Lucky Shamrock symbols line up on any line with max bet, you win the progressive jackpot.
If the uber-slick, richly computer-animated games aren't really your thing, Clover Rollover may well tempt you. There is much to be said for these classic games, and it's no wonder this game has been a huge hit with players since it debuted in 2008.
Available on:


Back