Fred Done Joins ActiveWins at BAC – Wunderbar!
28/10/2016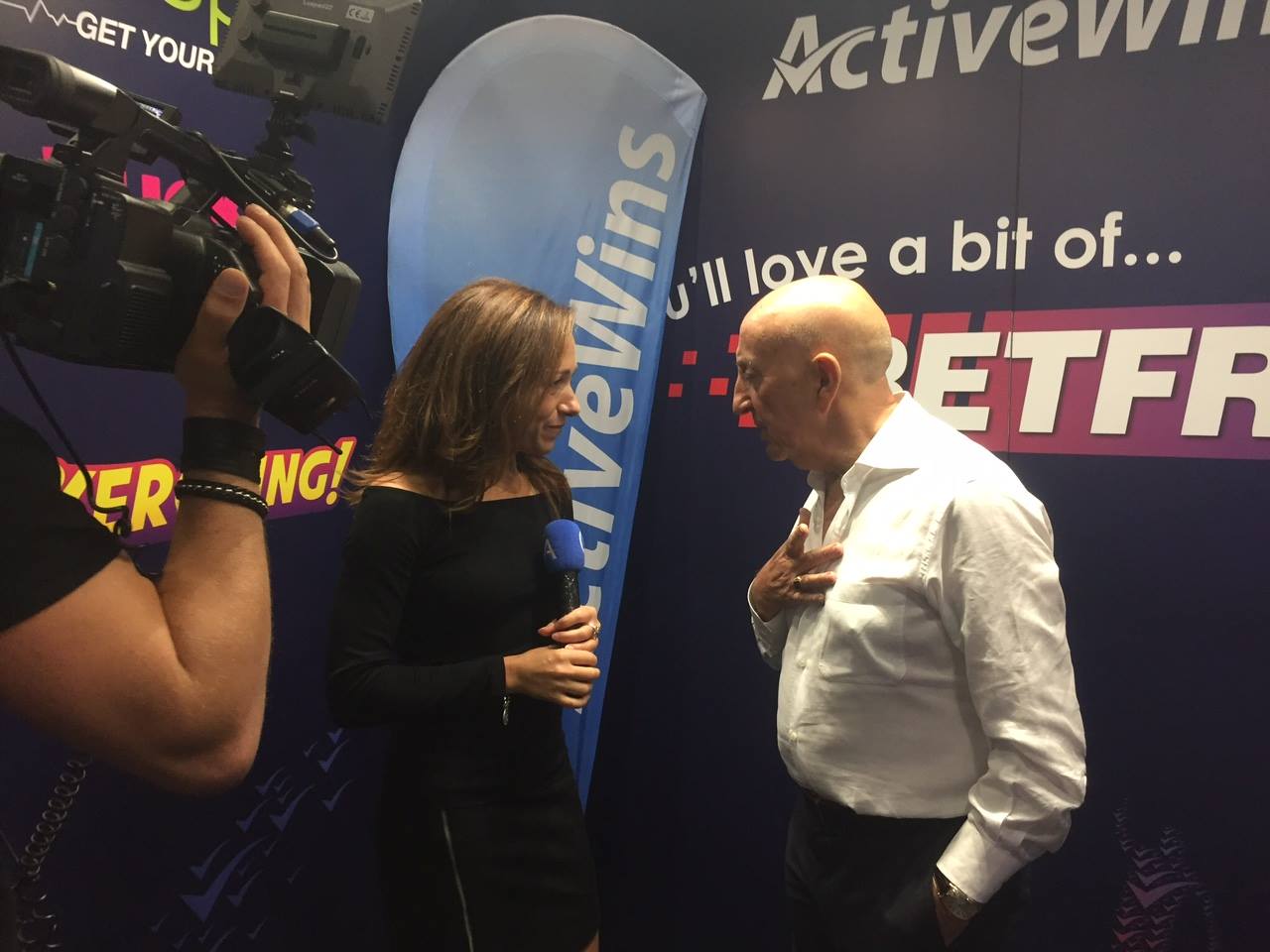 The ActiveWins team was back in action last weekend, securing new deals and cementing relationships with existing affiliates, at the annual Berlin Affiliate Conference.
Now in its second year, Berlin is the final of the annual trio of affiliate conferences. 
ActiveWins always make an impression, and this year we were very lucky to have a special guest in attendance, co-founder of Betfred, Fred Done.
Warren Jacobs Managing Director of ActiveWin said: "Fred being there was fantastic. He's a very busy man, so for him to turn up and show his support for ActiveWins is a big deal. He wanted to come and meet some of the affiliates who make the program so successful."
It was Fred's first time at an affiliate show, and he was a big hit with the attendees.
Eliot Jacob, Affiliate Team Leader at ActiveWins, said: "Fred is a legend, particularly in sports betting, and it was a real treat for the affiliates to meet him and speak to him. It created a lot of buzz around our stand and really drew people to us."
Speaking to CalvinAyre.com, Fred explained that he wanted to emphasise the importance of the affiliates side of the online gambling business, and how vital it is to have trust and communication.   You can watch the full day two recap video here.
Natalie Merrison, Affiliate Director, added: "We've always said that the success of the ActiveWins program is based on the relationships we build with the affiliates. Our program relies on creating an honest two-way dialogue and offering good business with a personal touch. When someone as well-known as Fred takes the time to attend BAC, it shows our affiliates how valued they truly are."
Organisers and operators always go all out, and this year was no exception. Entertainment featured local professional bartenders who were cocktail flairing for the appreciative audience, whilst presentations included a Virtual Reality casino.
The ActiveWins team will be making a splash at the London Affiliate Conference in February 2017, if you would like to beat the crowds and book an appointment with your account manager, please drop us an email at: [email protected]
Back