French Open 2020: Betting Guide
25/09/2020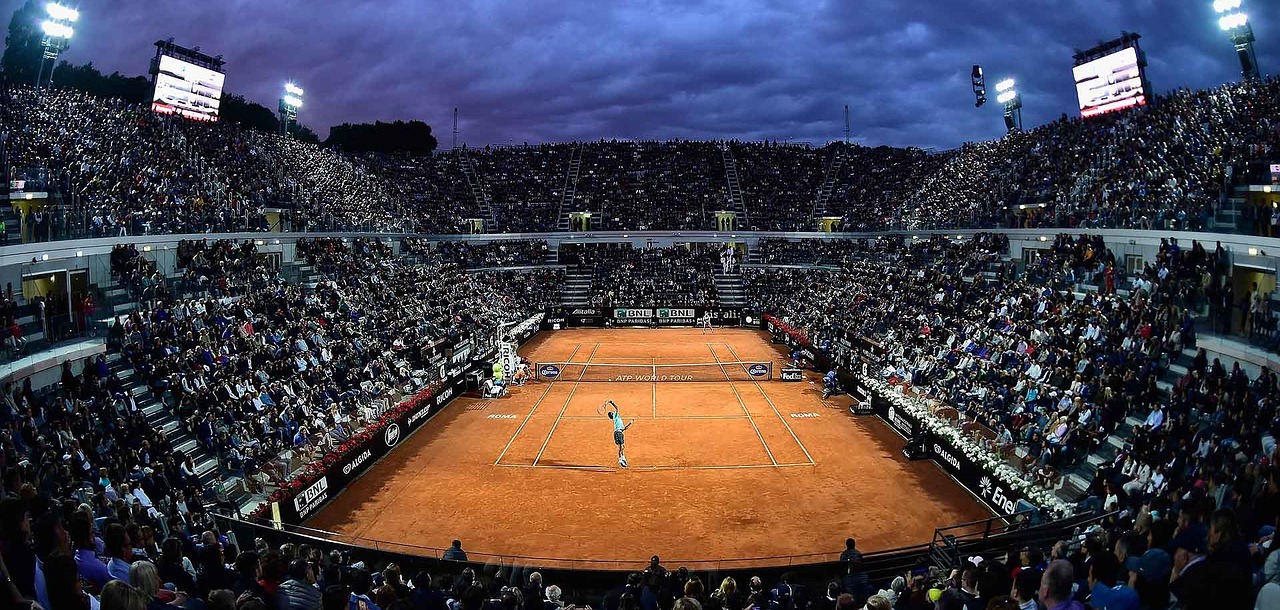 This is perhaps the strangest French Open in recent memory, but despite the unusual circumstances it still promises to be an exciting tournament.
Many hoped that fans would be allowed back into the courts by now, but the vast majority of matches will be played without spectators. The exception is the Court Phillip Chatrier, which will see 5,000 fans in attendance.
However, even with the lack of a crowd, the competition will still be as fierce as ever. This is one of the most prestigious events in the sporting calendar and it should provide no small amount of action in the French Open betting.
Men's Singles
Two men stand above the rest this year; Rafael Nadal and Novak Djokovic. With the absence of Roger Federer, both players will fancy their chances at taking the big prize home. Djokovic will be keen to grab the win, after crashing out unceremoniously in the US Open through a shocking default.
Redemption isn't the only motivator here as the Serbian also has a chance of taking a huge record away from his Swiss rival. He is just 33 weeks away from holding the Number One spot longer than anyone else in the sport's history. Another plaudit on offer is that he will become the only man to win all the Grand Slam titles available multiple times. For a serial winner like Djokovic, the allure of such an achievement will add an extra edge to the competition.
Having said that, Nadal is no pushover. The Spaniard has an incredible record in the competition; 12 titles and a win/loss ratio of 93-2. Many prospective punters will be backing Nadal to bag the 13th win this year. However, there might be some concern in the fact that he lost in his last outing against Diego Schwartzman. After skipping the US events, Rome was his first appearance in over half a year, but he looked well below par. Of course, he could easily turn it around at Roland Garros, but there is cause for concern.
One man who could cause an upset is Dominic Thiem and both Nadal and Djokovic will be wary of the threat the Austrian poses. He has made it to the final for two years running now and beat Novak in 2017 and 2019. With a US Open under his belt, he will be hoping he can provide a major shock and add to his honours.
Women's Singles
Naomi Osaka will be absent from this year's competition and the absence of the US Open winner opens things up a bit in the Women's side of the sport. The favourite as things stand is Simona Halep, with the Romanian looking to add to her 2018 French Open win.
Since the restart, she has won two titles and is currently unbeaten in 14 matches and there is no suggestion her form will dip heading into this one. She has a good record in the competition too as, despite only having the one win, she has made it to the title in the two following years. She is the top seed and deservedly so.
Serena Williams may be entering the twilight years of her career, but you can never count out a superstar of her level. She suffered an achilles injury in the US Open, so there are questions about her fitness, but if she is in top shape, there are few other competitors who can overcome her. One who has though is Victoria Azarenka, who beat Williams in the semi-final in New York. She's been in good form and could be one to watch.
In terms of potential new winners, there a couple of competitors that could make their names in Roland Garros. One is Karolina Pliskova, who narrowly missed out in Rome recently, finishing as the runner-up. She reached the semi-final stage of the competition three years ago and will be hoping to go even further this time around. Her form hasn't been the greatest, but this is the perfect opportunity to change that.
Another is Elina Svitolina, who has made some decent showings in the competition. She reached the quarter-final on two occasions but clearly wasn't ready to go any further than that at the time. However, she has made a lot of progress since then, with good runs at Wimbledon and the US Open. She's certainly an outsider but could provide some good value in the French Open betting.
Be Part Of The Action
You don't just have to sit back and watch the action unfold at Roland Garros, get in touch with our affiliate managers at ActiveWins and you could be promoting leading sportsbook brands such as Betfred on your own affiliate site.
Back