How Will E-Wallets Fare with New UKGC Guidelines?
11/11/2019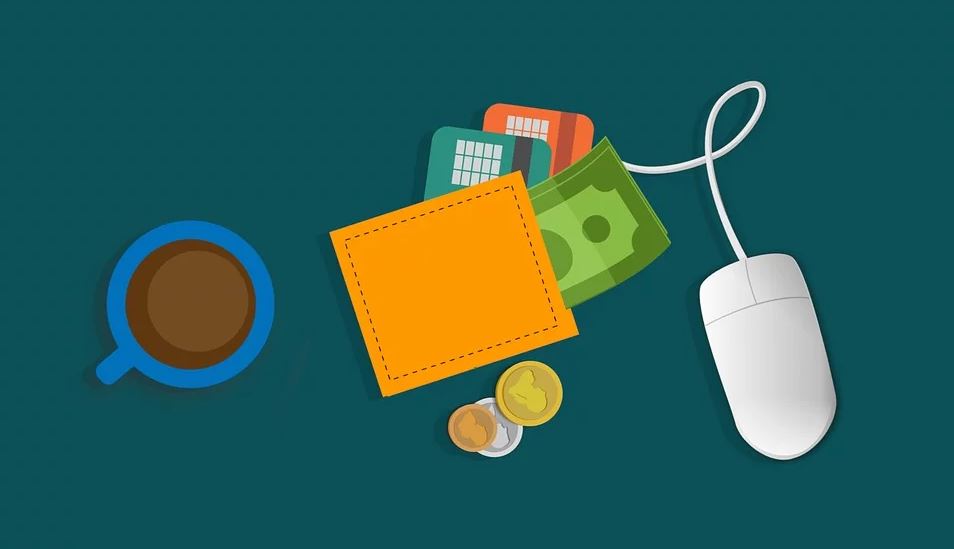 Last month saw Bet365 turn off Skrill and Neteller as payment methods on its website. Bet365 is far from the only gambling operator to refuse Skrill and/or Neteller payments (neither William Hill nor Sky Bet accepts either as payment methods in the UK), but is there a bigger picture regarding e-wallets and identity verification?
Both products are e-wallets, similar to PayPal, and have been included as viable payment options across many websites since their inception in 2001.
Unfortunately, both have a reputation for being abused by bonus hunters, who open several accounts under assumed identities.
However, other bookmakers continue to offer both payment methods, at least for the time being.
So, there may be another reason why bookmakers are taking a closer look at the veracity of the payment services they provide.
In February 2019, a proposal by the UK Gambling Commission (UKGC) explored the possibility of introducing a requirement for licensees to ensure that an account holder's details match the payment method they use.
This would be in addition to the requirements to verify name, address, and date of birth. "The purpose of this proposal was to reduce the risk of fraudulent card use for gambling, including where problem gamblers have used a family member's card without consent."
The proposal was designed to bring the process in line with the EU's Payment Services Directive (PDS2).
However, the UKGC acknowledged that, at that time, the proposal was "not technologically achievable at this stage". As a cardholder's name was not verified during a card verification process, it made compliance with the requirement impossible.
Instead, they would intend to conduct further work in the area "once PSD2 takes effect in order to understand the impact of SCA controls and the level of assurance around verification that they afford to online retailers"
Given that the PSD2 is already in effect (as of September this year) combined with the impending onset of Strong Customer Authentication (SCA) it is highly likely to result in further changes to the Know Your Customer (KYC) process.
What Does This Mean for Gambling Operators?
Well, in the competitive, fast-paced environment of gambling, it's essential that firms can onboard clients in a quick, unobtrusive manner.
A new customer arriving at your virtual front door must be onboarded as quickly as possible, or you risk losing them to a rival.
Since May 2018, rules documented in the LCCP require that a gambling operator must verify a customer's date of birth before a customer can deposit funds or gamble. An operator's conversion can now live and die depending on what age verification tool they use and how they integrate this into the customer's journey in the least obtrusive way possible.
With the implementation of PSD2, this process will only become more stringent.
This means we could see payment methods such as Skrill and Neteller, where 'verification' may occur with just a phone number or an email, increasingly being phased out.
When Will We See the Impact of PSD2?
Historically, the UKGC has strongly enforced changes, allowing operators the minimum of three months in which to implement the initial May 2018 KYC reforms.
It is likely, therefore, that the window given for operators to enact the necessary changes to comply with the new requirements will be equally narrow.
Operators should be looking at their systems now and preparing for the future, as well as covering themselves to adhere to the current requirements.
Customers are used to identity verification in their day-to-day lives, but if it is a non-essential 'purchase' such as making a deposit on a gambling site, they have far greater choice in changing their minds due to a complicated or lengthy process.
Age verification in gambling is, therefore, a balancing act. Operators must ensure that a player is over 18 and not just using a verified player's account, without losing potential customers to a competitor.
In such a heavily regulated industry like online gambling, there is close security from the UK Gambling Commission and other bodies regarding every aspect of the process. It is imperative that the operator does everything possible to protect vulnerable customers and encourage responsible gambling.
On the one hand, customers like having more payment options, and the ease of using Skrill and Neteller makes them appealing options.
On the other, e-wallets such as Skrill and Neteller arguably make it easier for an individual to disguise their identity and also hide their gambling activity from family and friends.
Will more bookmakers follow suit in dropping the Paysafe products? Or will Paysafe be forced to make changes in order to retain lucrative gambling companies as customers?
Whichever way it goes, it pays to keep an eye on what the competition is doing, and affiliates should be aware of potential changes to payment methods within the industry.
Payment options on Betfred, Kerching, Bucky, Prospect Hall, Pots of Luck, Betbull and all other ActiveWins brands remain the same.
If you would like to discuss responsible gambling or payment methods, get in touch with your account manager, or drop us an email at [email protected] 
Back