Kerching's 10th birthday!
07/09/2017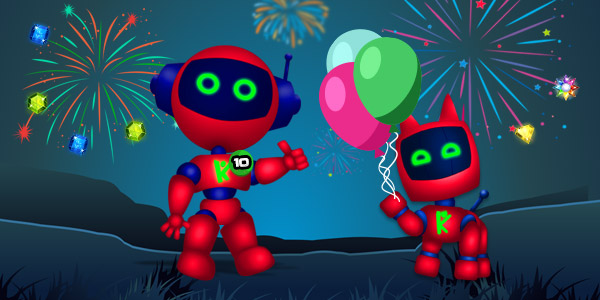 It feels like a year of big celebrations for us here at ActiveWins, because as well as Betfred's big 50th anniversary, Kerching is also celebrating its 10 year anniversary with an impressive rebrand. 
Graffiti-bot Malcolm and his pet bot, Lucky are now in town, and the two colourful characters have brought with them a fresh welcome package which includes 'up to £500 Welcome Bonus and 100 bonus spins on Cleopatra. 
It's hard to believe that our online casino favourite Kerching is already celebrating its tenth anniversary.
The world as we know it now has changed dramatically in that time. Ten years may not seem that long ago. But a quick look back at ten things that are part of our everyday lives that didn't exist in 2007 may alter your thinking on that.
Smartphones
Can you imagine the daily commute to work without the use of a smartphone? How would we check out our favourite blog or keep up to date with our friends' holiday snaps? Ten years ago, we were at the mercy of daily newspapers (and the residual black ink staining our fingers) or using a landline telephone to call family and friends. People were even known to snail mail hand-written letters to each other. Shocking, right?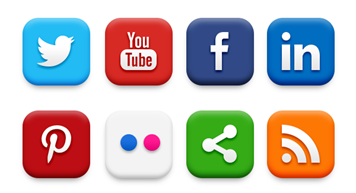 Social Media
It's everywhere we go. Facebook, Twitter, Instagram, Snapchat.
Any company worth their salt is active on some form of social media and for good reason.
It has become its own society. Now we can give our friends and family a full breakdown of our daily activities, and share highly volatile views on politics as often as we choose. Frightening.
Apps
Apps are an integral part of modern day life. Need to pay a bill? Book a concert? Send an email? There is an app for pretty much anything nowadays, including *Kerching. (*shameless plug- free to download from the app store)
Selfie
A word that has had a song named after it and a device made especially to facilitate it. It has even spawned the 'duck face' pose, frequently adopted by those who love to share close ups of their own face. If you wanted a picture of you and your friends ten years ago, you had to ask a stranger to take it for you. On a camera. And then you would have to wait for the film to be developed to see how photogenic (or not) you were.
Uber
Hard to imagine, but in 2007, you would have to use a telephone to call a taxi company to summon a ride from point A to point B. Those barbaric days are behind us since the launch of Uber, the taxi app that has taken the world by storm. They'll even bring you food, thanks to their new food delivery service. Speaking of food…..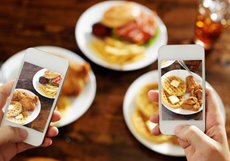 Food Porn
Food and social media really do go hand in hand. Sharing pics of your breakfast/lunch/dinner has become painfully commonplace. Hence, the term 'food porn' relates to food that looks so good, it is the culinary equivalent of pornography. Who makes this stuff up? 
Instagram
The home of most of your #foodporn pics. Instagram is a mobile photo-sharing app created back in 2010 that now has in excess of 600 million monthly active users. It seems to be a platform for youth, with 90% of users younger than 35, who speak in acronyms and employ extensive use of hashtags.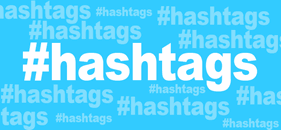 Hashtags
The first hashtag EVER came to be on August 23, 2007 when Chris Messina tweeted the word #barcamp. They were known as 'Twitter groupings' back in the day, but hashtag emerged as societies preferred term of endearment for this descriptive little collection of words, and they dominate every social media channel.
Twerking
Twerking (a mash-up of 'twisting' and 'jerking') has permeated popular culture to the point where the move is incorporated into embarrassing 'dad dancing' routines. What started as an urban phenomenon burst on the scene when Miley Cyrus booty-popped her way to infamy at the 2013 MTV Music Awards. The word was sadly added to the Oxford Dictionary shortly afterwards.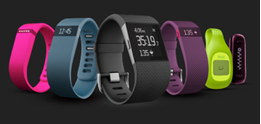 Fitbit
It's no longer enough to go for an innocent street run and hope for the best. Fitbit allows us to clock our time, distance travelled, calories burned, steps taken, and download it all to your app. It's like having a judgemental yet silent personal trainer strapped to your wrist.
So much has changed over the last decade but Kerching has very much stood the test of time and, with the help of Malcolm and Lucky, plans to continue moving with the times in years to come.
Kerching's welcome offer '£500 bonus, plus 100 bonus spins for Cleopatra' is our way of commemorating this landmark celebration for players. Plus, there are handsome commission pay-outs for hosting Kerching offers on your site.
Want to learn more about promoting Kerching on your site? Get in touch with your account manager, or email us at [email protected] for more details. We'll save you a piece of cake.
Back