Responsible Gambling Week
09/10/2017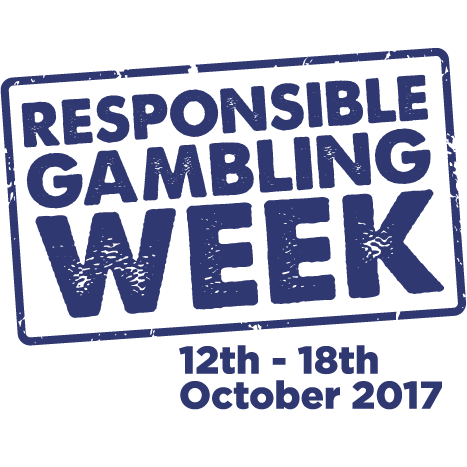 What is responsible gambling?
This week, operators and affiliates are working together to promote Responsible Gambling Week to encourage players who may have a gambling problem to get the help they need. Operators want players to visit their sites and have fun doing so. However, there is a tipping point where someone stops being responsible with gambling and can spiral into addiction. Like the cigarette, alcohol and fast food industries, it is the responsible thing to advise customers to enjoy gaming for entertainment and in moderation.
ActiveWins provides affiliates with many tools to communicate with players, so we encourage you to share these pointers with players on your site, to help identify if they are gambling for the wrong reasons.
Therefore, please use these tips from www.begambleaware.org on your site.
A person who gambles responsibly:
gambles for fun, not to make money or to escape problems
knows that they are doubtful to win in the long run
does not try to 'chase' or win back losses
gambles with money set aside for entertainment and never uses money intended for rent, bills and food
does not borrow money to gamble
does not let gambling affect their relationships with family and friends
There are ways players can stay in control of excessive gambling. Self-exclusion schemes are designed to protect problem gamblers from receiving communication from gaming sites, betting shops, arcades and casinos. Players are also encouraged to contact the National Gambling Helpline.
Here are tips for gambling responsibly:
Gambling should not be considered a source of income or a way to make money
Only gamble with money you can afford to lose
Set a limit on money and time spent on gambling
Don't chase your losses
Avoid gambling when depressed, upset or while drinking alcohol
Take frequent breaks
Don't take your bank card to a gambling venue
Balance gambling with other activities you enjoy
A list of confidential support services can be found on the BeGambleAware site, which includes links to helplines like Money Advice Service and National Debtline, among others.
Understanding the basics of gambling and how odds work may help players know that the probability of winning always lies with the house. The following tips from the BeGambleAware website is an excellent source for this information, and it says:
"In this section, you can discover some of the facts behind gambling myths, get explanations for the terms used in the gambling industry and understand its size and how it is regulated."
What are the 'odds'?
"Probability is the likelihood of a specific outcome or event taking place. To work this out, you divide the number of particular results with the number of possible outcomes.
For example, if you were rolling a dice and wanted the number three to come up, there is only one specific outcome; at the same time, there are six possible outcomes because the dice could land on one, two, three, four, five or six. So the probability of you rolling a three is 1 in 6."
What does "Return to Player" mean?
"Return to Player (RTP) is the term that gambling businesses use to describe the percentage of all the wagered money that a gambling machine or game will payout over time. RTP is calculated over the long term, rather than being a calculation of short term (e.g. session, daily or even weekly) payout. In the short term, the outcome may be vastly different, so you should only ever bet with money you're prepared to lose.
Please contact your account manager if you suspect your banners, landing pages and emails may not comply with the latest guidelines from the Gambling Commission. Together, we can help players have fun without putting themselves at risk."


Back