Sportsbook Marketing: Manchester City's Latest PR Win
21/07/2020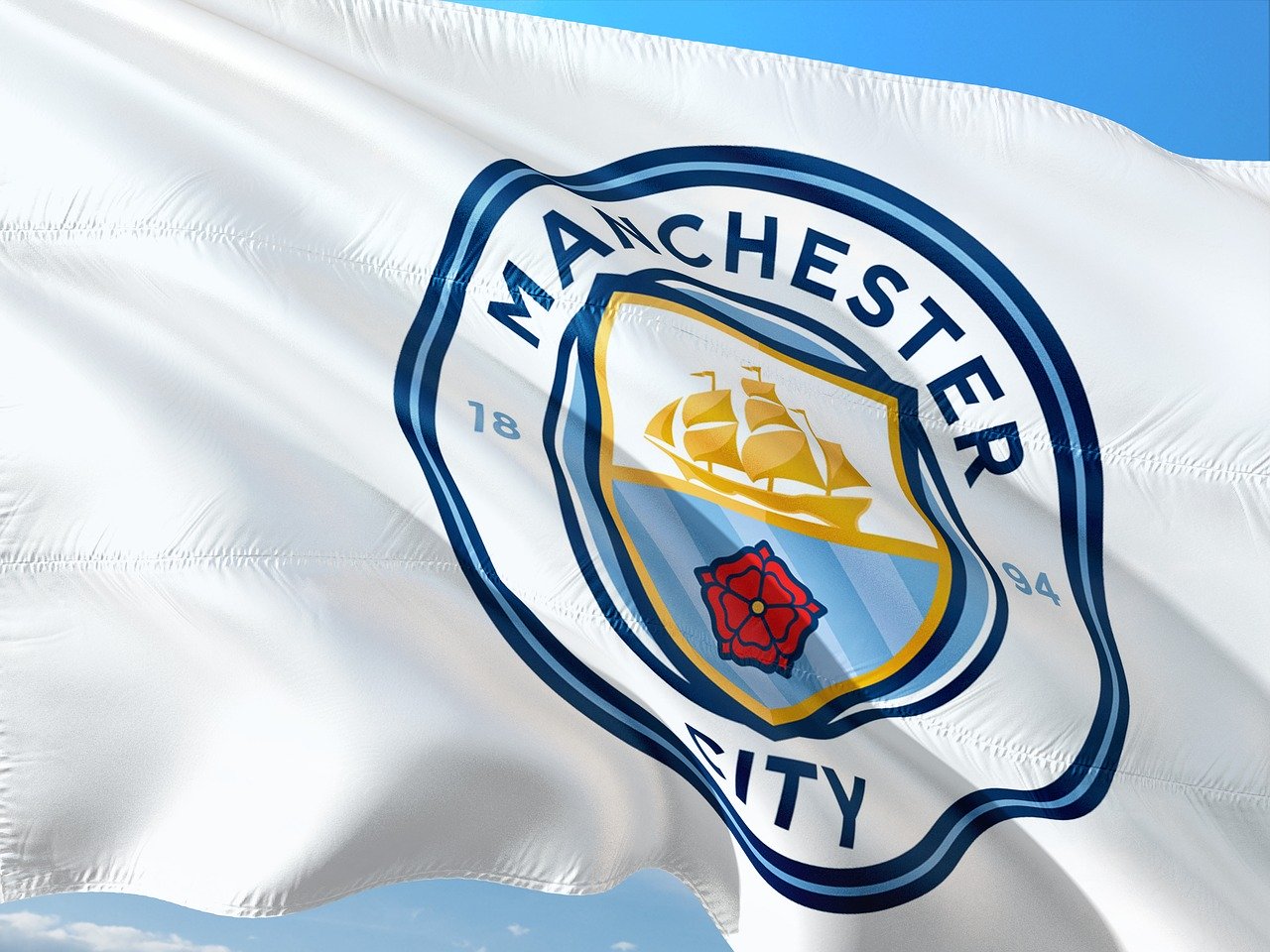 It has not been the best year for City fans. Their team underperformed massively on the pitch and were embroiled in several controversies outside of it.
The loss of star winger Leroy Sane to Bayern Munich marked the end of an arduous transfer saga and was the first time the club reluctantly sold a key player since their takeover.
On its own, this might not seem like a huge blow for the Blues, but with a Champions League ban looming over them for a while, there were suggestions a player exodus beckoned.
However, the extraordinary has happened; Manchester City have had their Champions League ban overturned. It's a result that provoked joy from their fans, incredulity from their rivals and disappointment from their critics.
Despite winning numerous trophies over recent years, this is arguably City's biggest victory. It means so much, and not just on the footballing side of things either.
This is the latest in a long line of PR successes over the years and will play into their plans perfectly, and keeps sports affiliate webmasters writing about the team.
Blue's Big Relief
There is no question upholding the ban would have been disastrous for City.
First, the club were estimated to lose over £200 million. Competing with the best means having huge resources readily available, so the potential revenue loss doesn't bear thinking about for City fans.
However, they have to take advantage of other huge revenue streams. No, it was the prospect of losing their current players and prospective targets that troubled City's hierarchy above all else.
At the end of the day, a team cannot be part of the European elite if they aren't taking part in the Champions League.
Some of the greatest footballers in the world make up City's squad, but without the attraction of European football, they would likely have lost some of these superstars. With players like Kevin De Bruyne, Raheem Sterling and Aymeric Laporte entering the prime of their careers, they surely would have considered their futures at the club had the ban stood.
Then there's the question of transfers, as City need a few if they are to match the heights Liverpool hit this season. The Blues touted Napoli's Kalidou Koulibaly as their dream signing, but a ban would have stopped this deal before it even got started.
The short of it is that the allure of Champions League football cannot be overstated and, without it, City's ability to bring in the best is hindered immensely.
Being in the Champions League is as symbolically important as it is tangibly. It's a mark of status, a signal to all clubs, players and fans alike that City belongs in the top echelons of football.
While the Premier League is huge, Europe's top cup competition makes the club much more marketable. It's the thing that gets teams the best sponsorships, squads and money.
A Blemish Removed
Although Manchester City escaped the main charge, there is a fine left to pay and a lingering sense of doubt from rival club executives and voices in the media. It shouldn't be surprising; after all, City can't claim to be squeaky clean.
UEFA's initial investigation judged them to be uncooperative, and many have latched to that as proof of their corruption. According to reports, City's perspective is that the investigation itself was a farce, and they refused to cooperate as a matter of principle.
Throughout, City has remained steadfast in their belief they have done nothing wrong. It will be intriguing to see how the Blues react now they have been vindicated.
There has been little in the way of gloating or overt celebrations - only a simple statement released on Monday morning welcoming the decision.
However, you can imagine their internal feelings are best summed up by this viral clip doing the rounds. Whatever their official stance is, there must surely be some anger on City's side for the substantial damage this has done to their reputation.
Global Citizens
Manchester City have worked very hard on their image; after all, sustained success can only happen if you have global support. City's marketing strategy has been second to none in the footballing world, right from social channels to sponsorships and beyond.
They have always relied on the hardcore, local fans that have propped the club up in their darkest moments. However, the ambitions are greater now, which can only be realised if they have the backing of a more international audience.
To this end, the club has embarked on numerous ventures to boost the popularity of their brand.
The best example was the creation of the City Football Group, or CFG. It has essentially turned them into a franchise, with bases in Melbourne, New York and Yokohama.
Each team that City has bought features dedicated social channels and websites emblazoned with the Group's branding, so they are instantly recognisable as part of the franchise.
If potential foreign fans are convinced to support their local club, and this team is part of the City Football Group, it stands to reason they would be predisposed to support Manchester City by default.
Rather than try to bring the global fanbase to Manchester, they are bringing the City model to places that would never experience it otherwise. Essentially, they are recreating the kind of community core that kept City afloat for so long. Since a lot of these are located in major cities, the potential growth is a mouth-watering prospect for those in charge.
Structured Social
City hasn't just innovated on the international stage either, they have made plenty of moves domestically as well.
They were one of the first teams to utilise the true power of social media, particularly on YouTube, where they featured 'Inside City', a web series which a looked at the inner workings of the club.
They have adopted an all-encompassing approach to their social comms.
Take the women's team, MCWFC, for example. They upload news relating to them onto the same sites and channels as the first team. Text commentary on social channels, transfer announcements, and special features are all handled as if the demand was on the scale of the men's team.
By treating MCWFC as such, it is legitimising it as a brand of the team, while leveraging the support City in general currently enjoys. If they set up women's sides for the other clubs under their umbrella, then the potential gain in both revenue and support is huge.
This holistic approach has been a huge success and is just another example of City's prowess in this area.
Amazon - All or Nothing
Despite all of their marketing successes, Manchester City hasn't put the brakes on. They still pump massive resources into promoting their lavish project.
One of the best examples of this in recent memory was the Amazon docuseries 'All or Nothing', which chronicled their record-breaking 100-point season. It offered an unparallel insight into the club's mechanisms
The series received commercial and critical acclaim; yet another instance of City leveraging their on-pitch successes for savvy business moves.
The deal was worth a reported £10 million, but the attraction for City was that it was shown on one of the biggest commercial platforms in the world. It's essentially an eight-hour advert for the club's best facets, widely accessible to millions of people and intrinsically linked to what is probably the largest e-commerce site in the world.
An Even Brighter Future
With the threat of a Champions League ban gone, City can now move forward with their plans and continue the exponential growth they have enjoyed.
Of course, this means sportsbook affiliates can and will still promote markets on matches in the league and Europe.
While the ambitions have changed, and the standards raised, the importance of the local community has not left City's identity.
Other clubs have attempted to eradicate this aspect of their identity, to become more broadly appealing, the City hierarchy has promoted it, and been rewarded for it.
It will be interesting to see what moves they make now they are no longer hindered by a potential charge, both in footballing and marketing terms. Their track record suggests that we could see some exciting things from the club in the future.
Need help with your Affiliate Site Marketing?
You don't have to be a super-rich club to have an effective marketing strategy, particularly for sports affiliate marketing.
ActiveWin offers top of the range SEO and Content services, which can boost your rankings and increase search traffic and conversions. Our case studies tell the whole story.
Whether it's copy optimisation, PPC, paid social campaigns or technical SEO, we have the entire package. Head on over to our site for more information.
Back