The Blue View vs What the Reds Said: FFP and the Perils of Club Ownership
12/03/2020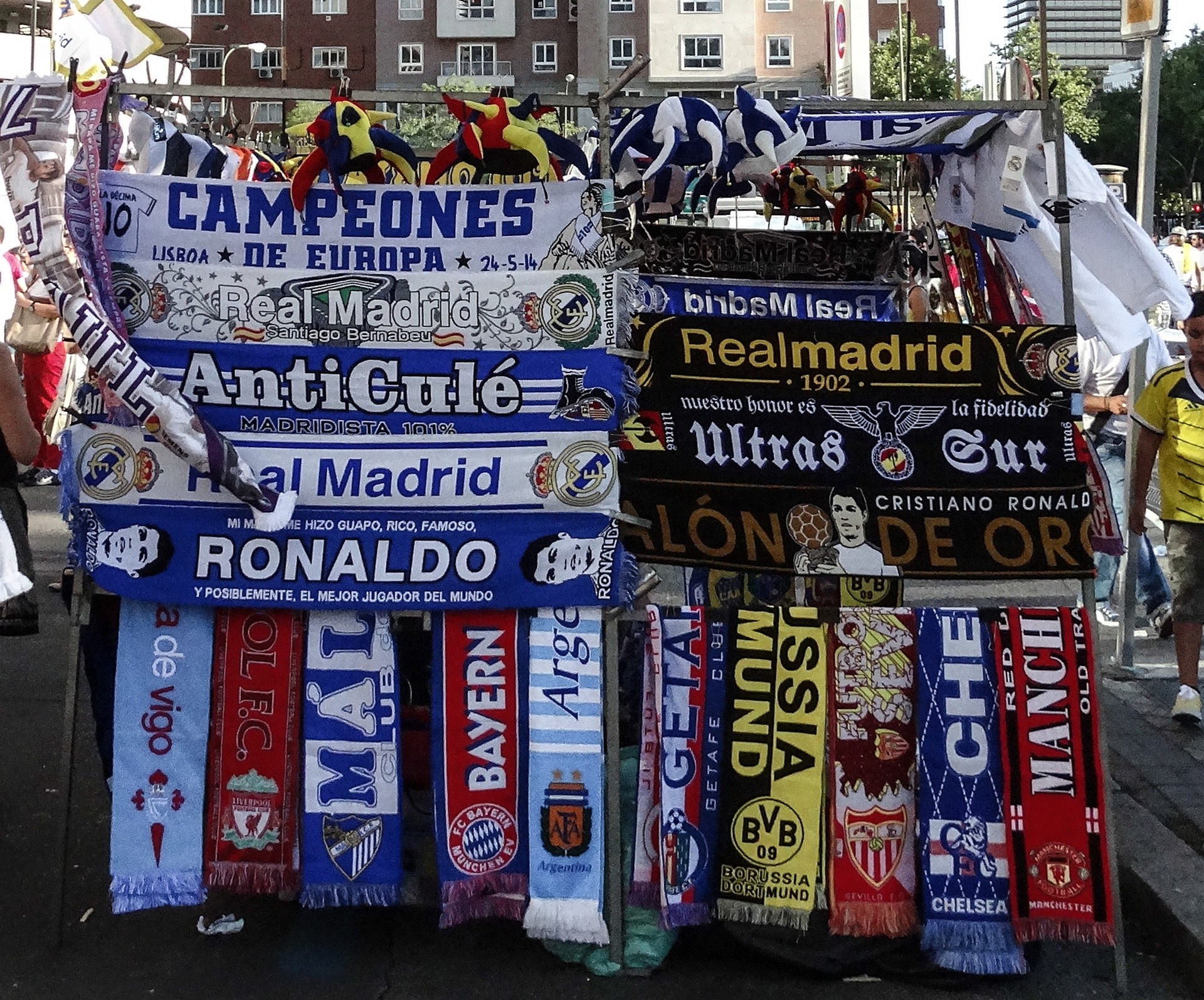 Generally speaking, when the fierce rivalry between Manchester's finest is examined, we base our thoughts on the action on the pitch.  Goals, crunching tackles and refereeing decisions are all scrutinised to a near forensic degree. However, in recent times, the off-field happenings at the two clubs have arguably made bigger headlines than the football itself.
Both teams seem on the precipice of change, with pressure from international businesses, the footballing authorities, and even whole governments, slowly taking hold. So, how does the average football fan reconcile themselves with the actions of billionaire owners? and has the disconnect between the supporters' desire and corporate interest ever been so overt?
Sheikh-ing up the Establishment
Being a City fan for over twenty years, I've had a pretty topsy-turvy fan experience. When I was a kid, I was mocked for supporting a team that couldn't beat the likes of Stockport County and York City, but by 2008, I was suddenly a glory hunter.
Money, it's a funny old thing. Of course, I'm not naïve enough to suggest that success hasn't changed my club. The days of inflatable bananas, the Poznan and 'typical City' are gone, now replaced by the infamous Tunnel Club and a Harvey Nichols in the Etihad itself.
I'm not knocking these additions – I'm sure they play a big part in the business stratagem of the club – but they perhaps appeal to a different base than the majority of City fans.
City are a contradictory club at our core; we operate on a seismic scale, play some of the most beautiful football out there, and have won a plethora of titles since the takeover. However, we don't have the global support of other elite sides. While there is a fervent audience in Manchester who'll follow the Blues to the ends of the earth and back, we lack the international prestige that the likes of Real Madrid have developed over years of sustained success and, for that, we are being punished.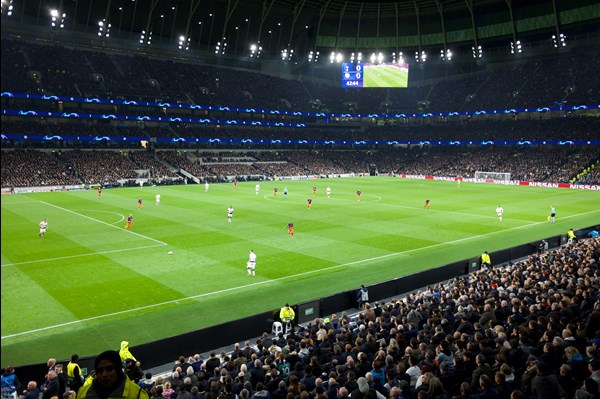 Champions League Ban
If you have even a passing interest in football, you'll have heard about City's Champions League ban. It comes after years of tension between the club and UEFA, now culminating in an all-out war at the Court of Arbitration for Sport. I'm not going to delve into the specifics of the accusations or the defence for one simple reason: I don't know the full situation. I'm not a lawyer, nor am I an expert in financial management – I am a football fan, though, and, as a fan, I'm annoyed.
While the specific charges relate to sponsorship deals, the real accusation is that City have irreparably distorted football's economy and must be stopped if the beautiful game is to remain as such. That is tosh and you don't have to be an expert to see it.
City are nowhere to be found in the top ten transfer fees, nor in the top five for wage bills in Europe. We have spent huge amounts in a short amount of time but, when adjusted for inflation, this figure is not out the norm for what clubs were doing decades ago. The issue is not the amount of money we've spent, it's that we've done it with the help of significant investment rather than natural progression.
How does a club like City (in 2008) organically grow to the levels of United or Liverpool? The short answer is it doesn't – to argue it could is ridiculous. The only difference between City and other top teams is that we don't have the privilege of having been there first. For sides like us, the only chance of signing world-class talent and actually improving is through investment.
Put it this way, would Harry Maguire have left a progressing Leicester side for a team in the Europa League that hasn't won a title in six years, if they didn't have United's history? To suggest City are responsible for the ever-rising fees in football is laughable, particularly from organisations like UEFA and the ECA, which certainly don't want the money involved to die down at any point.
Taking the Beauty out of the Game?
Then there's the logic that clubs like us will make football predictable or boring, an argument so disprovable it's a joke to even make it.In the first 18 years of the Premier League, only four different sides won it, with United earning 11 of those titles. Since City's first win in 2012, the same number of teams have been successful, and it looks like Liverpool will make it five this year. When City beat Watford 6-0 in the FA Cup final, some journalists claimed they were killing the game and their perceived invincibility was an issue. Funnily enough, I saw none of this talk when Liverpool went unbeaten for nearly a year.
Turning to United, a club over £200 million in debt and whose fans have rallied against the economic decisions made by the ownership for over 15 years, it seems strange that they are somehow fully compliant.
City, on the other hand, who have no debt and whose owners are lauded as saviours of the club, are not. I can't speak from the perspective of UEFA's top dogs, nor to their interests — I can only comment as a fan. However, when I see that members of their executive committee have been charged by the Swiss Court for bribery, and their ex-president has lost an appeal against corruption claims, or that another member has publicly said that qualified clubs like Atalanta shouldn't be in the Champions League because they don't have enough history, it makes me question whether such an organisation is fit to judge.
Keeping Our Ed Above Water
When it comes to football finances, United are no stranger to taking flak from fans and media alike. Since their dominance throughout the 90s and 2000s, they have practically painted a target on their own backs, not only terms of other fans' united hatred (ironic, I know), but, because, with every trophy came more fervent eyes than ever. Everyone was looking for the slightest discrepancy to tarnish their success. Fortunately, they seem to have walked carefully enough along the party line when it comes to FFP and football's governing bodies. But how?
Don't get me wrong, I'm not for a moment trying to suggest that United are breaching any kind of UEFA legislation – we simply earn so much in revenue that it allows us to match inflated price tags and player wages. However, it does seem slightly at odds with the aim of FFP, when you consider the means through which we manage it.
For anyone that isn't or aware or have only heard of the name Glazer, Manchester United's billionaire American owners have been majority shareholders since 2005 and probably have one of the most toxic relationships with a fan base you can find. This is for two main reasons: not only did they plunge a club (that hadn't been in debt since 1931) deep into the red, via their leveraged buyout, but have gone on to take over a billion pounds out of the club, without having to put in a single penny of their own money. In fact, Darcie Glazer, one of the late Malcolm's six children, has not once but twice used her United shares as collateral when taking out sizeable loans from a bank in the US - it doesn't exactly scream of responsible ownership, does it?
Moreover, the protest toward the ownership is a two-pronged approach: firstly, there is the well-established 'Glazers Out' movement, which began in 2005 and besides a minor resurgence this season, peaked in 2010 when the majority shareholders chased down the last two percent of shares in the club. Secondly, there is the 'Woodward Out' branch of protestors, who lay just as much blame at the feet of the United chairman. Their anger is directed at Woodward for not only helping to coordinate the Glazer takeover in the first place, but for seemly continuing to put recruitment, on the pitch success, and football in general, second to co-branded tractors and official noodle sponsors.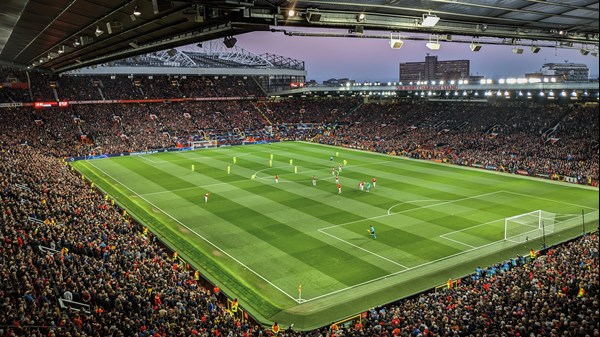 The Green and Gold Campaign
Truthfully, both Ed and his bosses are virtually synonymous in the eyes of most Reds, as Woodward seems to act simply as a lap dog, carrying out the business of otherwise only minimally present owners. The beauty of the overarching 'Green and Gold' campaign, which encompasses this entire spirit of protest, is that it sums up everything that is at the root of United, both good and bad: the famous Newton Heath strip, the pitch. and the full trophy cabinet, but also the only two colours that the Glazers care about.
The trouble is, whilst the club's future was muddled up in hedge funds and seemingly endless debt – a move that continues to cast a shadow over their reputation, past, present, and future – United remains one of the biggest brands in the world.
Say what you will about our discontentment with Woodward and what were once referred to as 'the Seven Dwarfs', but they have still managed to maintain the club's financial firepower and turned United into franchising powerhouse. In fact, at the time of writing, Manchester United are the third most valuable football club in the world, only down eight percent from 2018, when they topped the list, and still the sixth most wealthy of any sporting team.
Business First, Football Second
By hook or by crook, Manchester United continues to be a highly successful business – but that's the very heart of the problem: as it stands (and has done for some time now), they are a business first and a football club second.
We haven't won a league title since Sir Alex stepped down in 2013 and, whilst we have still managed to attract highly sought-after players like Paul Pogba and Bruno Fernandes even without Champions League football, you have to wonder whether that is off the back of our reputation, or because we simply shout the biggest number.
On the other hand, it is worth asking whether a couple of domestic trophies, the Community Shield and a Europa League in seven years is a sufficient for a club of this stature and with the amount of money spent.
Many clubs would be more than happy to accept that haul, but not my club. As the chant goes, 'we've seen it all, we've won the lot, we're Man United and we're never gonna stop'. The only problem is, we have; silverware is always nice but, as of late, it's been the wrong kind; we should be winning Premier and Champions League titles, and there comes a point when you wonder how long Ed and co. can go without them, whilst still continuing to withstand immense interest fees and putting in next to none of their own money.
What is clear is that, whilst our money might not be tied up in oil reserves and fishy financial footwork, we are still over £200 million in debt and pay approximately £62 million a year in interest fees. At our lowest ebb, we were a staggering £778m in the red, yet we have still been able to spend nearly £500 million over the past five years, only surpassed by City who are deemed to have broken the rules.
These are astronomical numbers and they don't seem to marry with the idea of a club that can continue to run whatsoever, certainly not whilst signing the likes £100 million players at the same time. I guess it comes down to how much more ethical you think hedge funds and leveraged buyouts are compared to City's supposedly sordid strategy.
Back