The Blue View vs What the Reds Said: January Transfer Targets
08/01/2020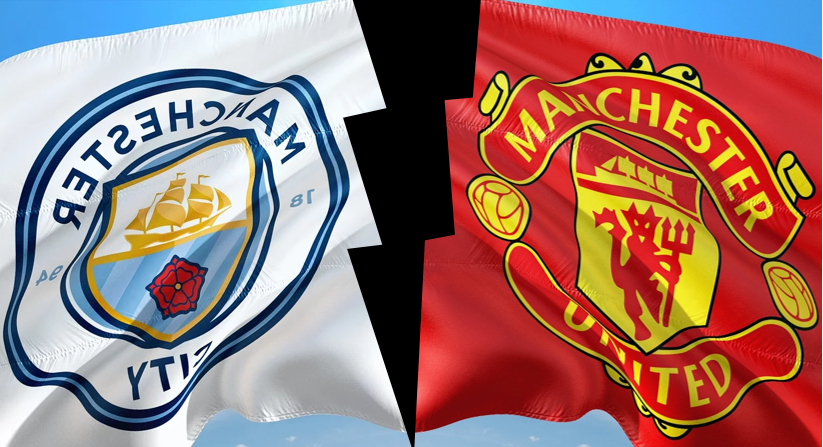 In lieu of yesterday's Manchester derby, the first of the new decade, we thought we'd take a look at the current state of both club's squads now that the January transfer window is now open. Whilst it is clear the that two sides are poles apart at this moment in time, it is fair to say that both are in a transitional phase, with United seemingly having been for the past 5 or 6 years now. Here we break down what areas on the pitch needs strengthening for each team and with who.
Manchester United
Left-Back
Despite having undoubtedly strengthened in the defensive department with the acquisition of Aaron Wan-Bissaka and Harry Maguire, the left-back position remains an unresolved issue. Luke Shaw got off to a flying start when he was signed in 2014, but has never looked the same since his horrific double leg break.
We have seen the likes of Darmian, Rojo, Dalot and Shaw all struggle to nail the spot down for one reason or another. Brandon Williams shows plenty of promise and should arguably be the first choice, but the player who has featured in this position the most is Ashley Young, now shoe-horned in at full-back in the twilight of his career. However, asking a 34-year-old winger to learn a new position seems detrimental to both parties, so here are two better options.
Hopeful: Achraf Hakimi
On the books at Real Madrid but in the second year of his loan spell at Borussia Dortmund, Hakimi has certainly kicked on since last season. A highly versatile footballer, Hakimi has played as a wing-back on both flanks and, at just 21, his attacking intent and adaptability has led to half a dozen goals and assists in all competitions – a total goal contribution that is up there with Trent Alexander-Arnold.
Given United's hole at LB, and lack of balance on the right-hand side, as well as rolling injuries all over the pitch, Hakimi could not only solve the LB situation but act as a hugely impactful utility player. Unfortunately, given his promise and the importance of full-backs in the modern game, the likelihood of Madrid letting him go and Dortmund not trying to sign him permanently is very low.
Realistic: Ben Chilwell
A more sensible alternative that may have some legs is Leicester's Ben Chilwell. An out and out LB, he may not bomb down the wing quite like Hakimi or City and Liverpool's full-backs, but he offers reliable service into the box and a solid defensive game. He also seems to fit Solskjaer's recruitment of young, British talent and would also be reunited with his former colleague, Maguire, so there would likely be pre-existing chemistry.
We are now over halfway through the season and Chilwell is already one away from his contributions tally last campaign, with three assists and a goal to his name after 17 appearances. What's more, he is currently thriving in a high-flying Leicester team under Brendan Rodgers, with seven clean sheets no less. Whilst I do think this is a more realistic alternative, there is still the question as to whether Chilwell would want to leave a promising young side who, at the time of writing, sit in second place, ahead of Pep's City, and show no signs of slowing down.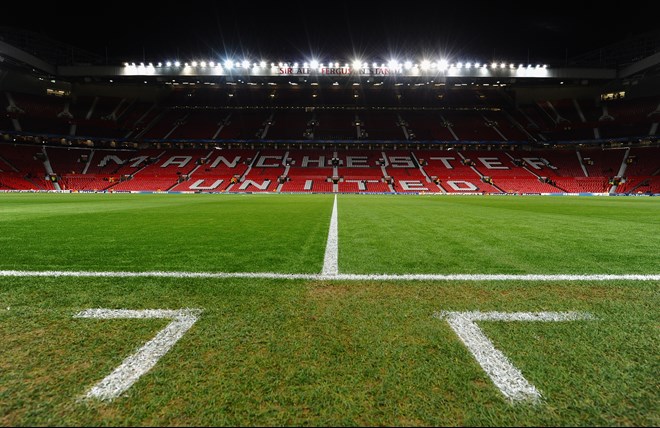 Central Midfielder
It seems as though Man United have signed at least one central midfielder every season since Fergie's departure and spent plenty of money doing so too: the likes of £50m Fred and, of course, Paul Pogba, who was signed for a then World-Record fee of £90m. Yet, despite this, the midfield seems more depleted than ever and perpetually out of ideas. Here are some possible remedies:
Hopeful: Bruno Fernandes
The Summer transfer window saw United linked to a ridiculous 60+ players, some of which were believable, but most were just another headline. However, one name rang out more than any other, despite the deal hardly ever getting off the ground at all: Bruno Fernandes. He racked up a staggering 32 goals and 18 assists in 18/19 and is already maintaining a rate of more than one goal or assist every game this season – all from midfield.
United have struggled to consistently create chances from the middle of the park and, with Pogba in and out with injuries and no other real creators in midfield, there's no doubt he would act as a catalyst for the front three to do more damage. There are questions as to whether these numbers would translate from the Portuguese league but even if he managed a fraction, it would no doubt transform this often-stagnant United side.
Realistic: Christian Eriksen
A part of me thinks this is still too big a singing to pull off, however, there are several moving parts that could see the dynamic Dane make his way to Old Trafford. Eriksen is arguably one of the best Premier League players in the past decade and, whilst Spurs will likely do everything possible to keep him, relationships seem to have soured. Eriksen is one of several players running out of contract in the Summer and, while Belgian Toby Alderweireld has now signed on the dotted line, the Danish midfielder remains somewhat of a contract rebel.
The recent arrival of Mourinho could spell either disaster or a return to form, à la Dele Alli but, regardless, there seems to be issues within the hierarchy that 'The Special One' may not be able to rectify. With Eriksen available on a free, there's sure to be any number of clubs keeping a close watch on his situation – the question is: can United blow away the competition purely on wages as they have so many times before?
City
Left-Back
It seems strange to highlight the same position as my United counterpart, particularly when you consider the investment Pep has put into this area since he joined. However, it's one of the few positions on the pitch where I think we're quite weak. Some may point to Benjamin Mendy but, in my opinion, the former Monaco man has not shown enough to prove he is fit for the task. It's true, injuries have hampered his progress but even in his sporadic periods of fitness, his form has been far too inconsistent. Sometimes he looks an indomitable presence down the left flank, a blistering mix of pace and crossing precision. However, too often his defensive fragilities have cost the team, most recently at Wolves, where Mendy's sheer cockiness led to City conceding.
City have other options, of course, but I'm not convinced they're the answer either. I'm a big fan of Oleksandr Zinchenko, but the Ukrainian's talents are arguably better deployed in a midfield position. When he has occupied this role on the national stage, and a few instances in cup competitions, he has looked confident and assured, and I feel he is wasted out of position. The third choice, Angelino, is a flair player and can put in a good cross, but I'm unsure if he has the quality needed at this level. I'm equally uncertain as to whether we would've re-signed him had there not been the buy-back clause.
Hopeful: Alex Sandro
For me, one of the biggest reasons we've been left wanting at LB is a lack of experience on the biggest stages. It's not just about having the confidence to play at the highest level, Mendy has that in buckets, but the maturity and intelligence to make the correct decisions. In my view, Sandro fits this mould more than any player in the position. Having spent the past four years at Juventus, the Brazilian has managed to fuse his raw attacking talents with Italian discipline: the result is a player who is adept at both ends of the pitch.
Sandro has shown he can satisfy Pep's attacking demands, having scored 10 goals and made 14 assists since joining the Old Lady, but his defensive capabilities would make the difference at City. He's been the first choice in a compact, controlled Juventus backline for half a decade now and the qualities that have earned him that spot would only further blossom under Pep. If you want a preview of what could be, have a look at how he and former Juve man, Joao Cancelo performed in the 2018/19 season. If they were to link up again at City, they would prove a formidable duo.
Realistic: Alex Telles
 From one Brazilian Alex to another, this Porto player has been an attractive proposition for Europe's elite for a few seasons now, but has yet to seal a big move away from Portugal. Sandro would be a difficult deal for City to close, purely based on Juventus' stature; if the Italian club doesn't want to sell him, they won't be forced. However, there is no such problem with Telles: Porto are known for selling their best players if the price is right and City should do all they can to meet their demands.
There are quite a few comparisons you can make between Telles and Sandro beyond their nationalities and positions: both have donned the blue of Porto and share the same attacking mindset, supporting the offence whenever able. The numbers support this, as he has managed a cracking return of four goals and five assists in just 14 games. He has European experience too, so there's no worry over his readiness for the big occasions. Telles might prove to be an expensive acquisition, but there is no doubt in my mind he'd be worth the money.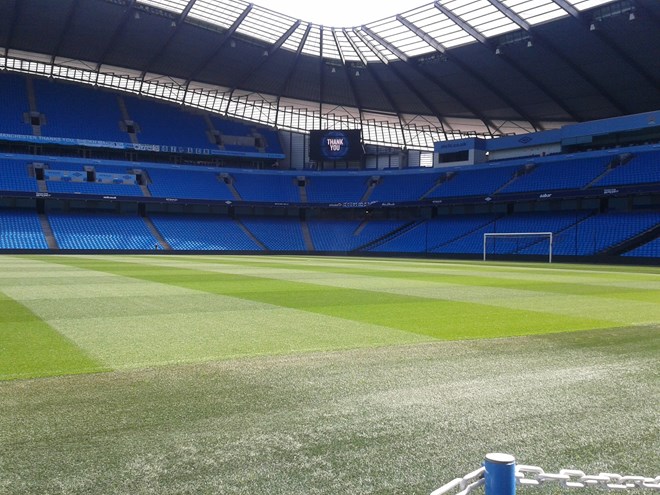 Centre-Back
After City's first title win, we encountered our first player recruitment issue that swathes of money couldn't fix. Whilst Vincent Kompany was a rock in defence, finding a suitable pairing for him proved an immense task. We needed someone that could work alongside him but also lead the backline when Kompany was inevitably ruled out for long periods of the season. A plethora of players were brought in to try and remedy this; young and old, foreign and home nationals. It took years to find the right man, one Aymeric Laporte but, when we did, it showed the importance of his qualities, as we stormed to two Premier League titles and a domestic quadruple.
Yes, we were successful between the 2012 season and Laporte's signing, but this mainly down to an abundance of attacking options. When Pellegrini won the league in his first season, it wasn't a defensive masterclass he was known for. With Laporte out now, I have the same feeling as when Kompany was injured: the defence looks nowhere near as good. For this reason, a centre-back must be top of the list for City.
Hopeful: Kalidou Koulibaly
Some players are an unmissable presence on the pitch, both with their abilities and attitude. Kompany had it, Van Dijk has it and so does Laporte, but there is at least one other man who could bring the same to Manchester. Kalidou Koulibaly has been a revelation since signing for Napoli in 2014, turning from unknown prospect to all-around defensive colossus. He has all the attributes you'd want from a defender; he's strong, fast, and can read the game as well as anyone.
Perhaps the most important aspect of Koulibaly's game is his ability to play out from the back; he never looks afraid when he has the ball and can make split-second decisions in possession. In Koulibaly, City would have another leader at the back too, someone who could marshal the likes of Stones and Eric Garcia, both talented individuals with a future at City but maybe need a steady hand to guide them.
Realistic: Milan Škriniar
You can tell I'm a fan of Serie A! The Italian league has given so many wonderful defenders to the world, including Koulibaly and Sandro. Škriniar might not have the same status but he is a very good player in his own right. Plying his trade for Inter Milan, the 24-year-old has received heaps of praise for his style of play. Quick to snuff out any potential danger, he's one of the best in the league at winning one-on-ones, and is a prominent aerial presence also, which is something City sorely lack at the moment.
He's more of an outright defender than a ballplayer, but Škriniar has been tasked with using his feet on many occasions. In fact, he was often used in a defensive midfield role in the U21s squad, so he's no stranger to taking on a more advanced position. His mental faculties are just as good: he knows where to position himself and never lets his head drop during a match – which is an important trait in any Guardiola side.
Back