We came. We saw. We conquered.
23/02/2018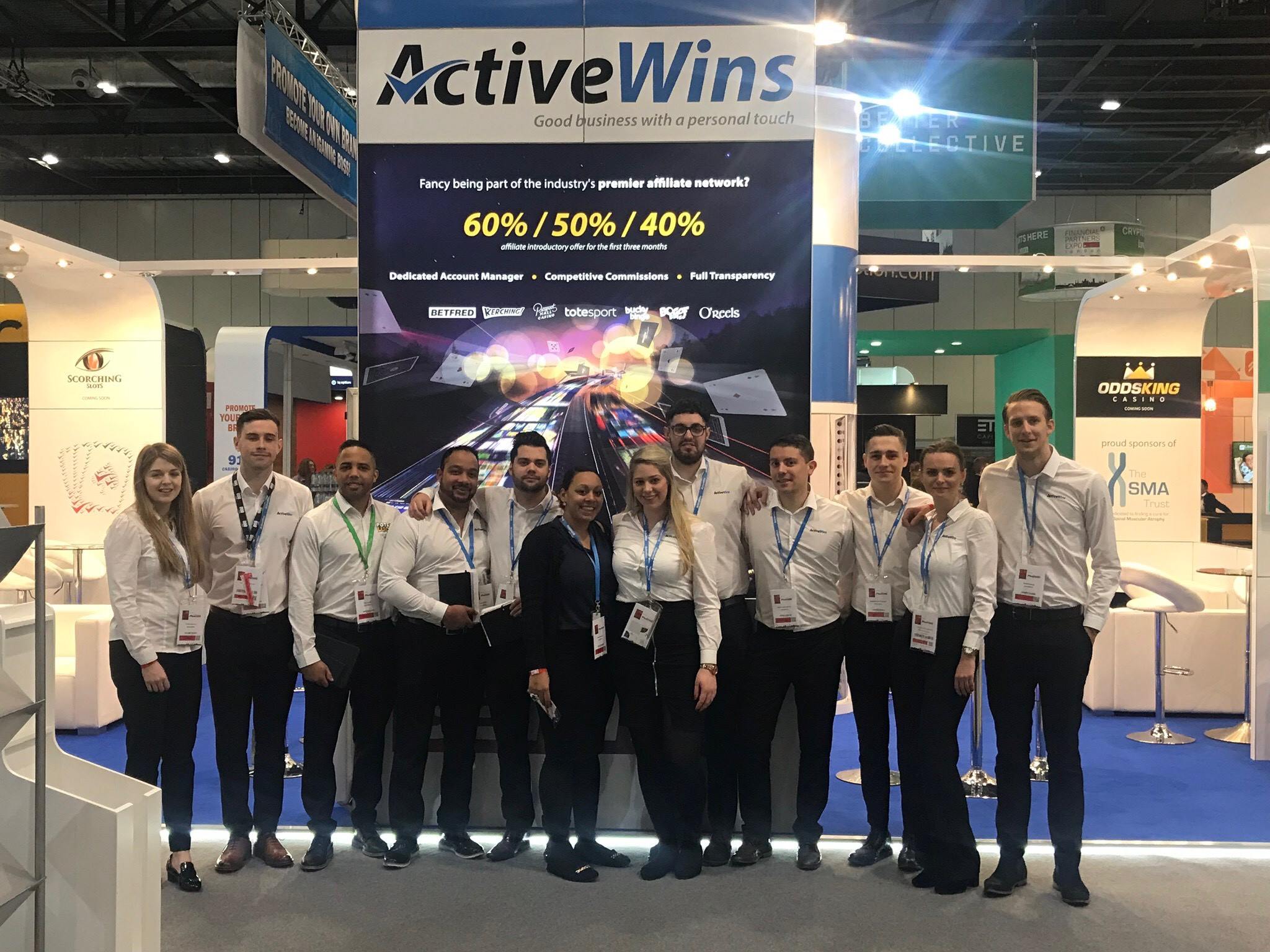 The London Affiliate Conference is one of the year's most anticipated events in the affiliate industry, and for good reason.
The crème de la crème converges on the Big Smoke for a spectacular show that allows operators and affiliates to mix and mingle. As a proud exhibitor of the event, the ActiveWins crew teamed up with sister-agency extraordinaire, Degree 53, to shout about all things gaming.
The 2018 LAC was another positive and rewarding conference, with Day 1 proving to be a bit quieter than usual due to ICE being on the same day. However, this meant Day 2 seemed to have twice the footfall and was far busier than normal.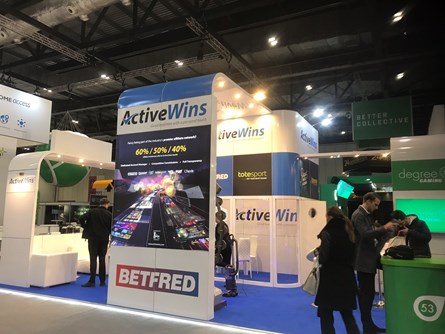 The ActiveWins affiliate team were representing with a completely new look-and-feel exhibit booth, which was a departure from our race-car theme in the previous two years. Additionally, we 'kept it in the family' with the presence of the bespoke app and website developers from Degree53 and the account team from forex specialist affiliates, Boost Marketing.
We also welcomed new casino brands O'Reels and Scorching Slots to the ActiveWins family, which was well received by our webmaster partners. It's a great opportunity to catch up with our affiliates, with some busy sporting events like Cheltenham and the World Cup this year on the horizon. There are plenty of new offers from brands like Betfred, Totesport, Prospect Hall Casino, Bucky Bingo and Kerching with new creative to match.
Our motto is 'good business with a personal touch' and that won't be changing anytime soon. We look forward to shows like LAC to lock down positions and ensure we continue to improve and grow the successful relationship we have with our affiliates.
It's always good to know affiliates enjoy our presence at the show, and we were delighted to be featured in Becky Liggero's Calvin Ayre wrap-up video relating to our adrenalin-pumping arcade, Speed Of Light game and Simon Rosen from www.kickoff.co.uk with his take on the show.
Director of Affiliates, Natalie Merrison, said: "Our philosophy has always been to make ActiveWins affiliate partners our top priority. The gaming industry has been through some very significant changes this year, and we want to be sure to speak with our affiliates about opportunities and to see where we can be of help. We are looking forward to a successful year in 2018, and encourage affiliates to get in touch with our team to find out about all our deals and options."
Want to get in touch? Contact our team of expert account managers at [email protected]
Back